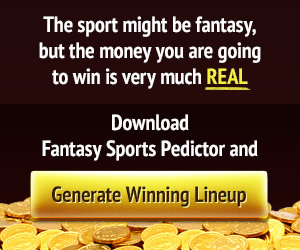 Uncategorized
What matters this morning with George Stephanopoulos: 3 stories I'm following
It's Thursday, Nov. 21, 2019. Here are the biggest stories I'm following this morning. I'll be breaking it all down with our team starting at 7 a.m. EST, on "Good Morning America." Key takeaways from Gordon Sondland's testimony Gordon Sondland, U.S. ambassador to the European Union, testified publicly for the first time on Wednesday. He…
It's Thursday, Nov. 21, 2019. Here are the biggest stories I'm following this morning. I'll be breaking it all down with our team starting at 7 a.m. EST, on "Good Morning America."
Key takeaways from Gordon Sondland's testimony
Gordon Sondland, U.S. ambassador to the European Union, testified publicly for the first time on Wednesday. He was considered a key witness in the House impeachment inquiry into President Donald Trump's pressure campaign on Ukraine and confirmed a quid pro quo, which Trump has denied. Now, after describing multiple exchanges with State Department officials, the ambassador's testimony has raised new questions. "Everyone was in the loop," said Sondland.
My take: Gordon Sondland may get the prize for the most relaxed star witness in Congressional impeachment history. I love Robin Givhan in The Washington Post talking about his "resting happy face" during that hearing yesterday. Consequential testimony from Gordon Sondland.
As we take a step back as these hearings are about to wrap up, here's what we know based on the totality of the evidence given by the witnesses. There was a pressure campaign directed by President Trump, executed by his lawyer Rudy Giuliani and others like Gordon Sondland, Kurt Volker to get Ukraine to do those political investigations the president wanted while aid was held up and a White House meeting was held up. Those facts basically are indisputable right now.
Day 5 of public impeachment hearings
Fiona Hill, the former Russia expert for the National Security Council, and David Holmes, the political counselor at the U.S. Embassy in Ukraine, are scheduled to publicly deliver their testimonies today before Congress. Both are significant because they overheard conversations from Sondland regarding the launch of a political investigation by Ukraine. Hill described in a July 10 White House meeting with Ukrainian officials in which Sondland pressured Ukraine for a political investigation and Holmes was in a restaurant in Kyiv with Sondland when he overheard Trump ask Sondland over the phone about the status of "the investigations."
Real Life. Real News. Real Voices
Help us tell more of the stories that matter
Become a founding member
My take: The question going forward is going to be — and I'll put this to [ABC News legal analyst] Dan Abrams on "GMA" this morning — the only real question is, is it impeachable or not? Can anything crack this partisan divide? We'll talk to [ABC News chief White House correspondent] Jon Karl about that as well as we look ahead to testimony from Fiona Hill and David Holmes this morning.
Tune into "Good Morning America" from 7 a.m. to 9 a.m. EST, for full reporting on today's biggest stories.
Subscribe to the newsletter news
We hate SPAM and promise to keep your email address safe