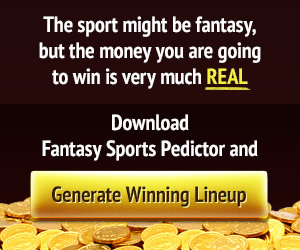 Boris Johnson
UUP: Steve Aiken says party will not field a candidate in North Belfast
Image caption UUP leader-elect Steve Aiken had ruled out an election pact with the DUP The Ulster Unionist Party has said it will not contest the election in North Belfast where DUP MP Nigel Dodds faces a strong challenge from Sinn Féin.The DUP leader Arlene Foster welcomed the move saying the UUP "cannot win in…
The Ulster Unionist Party has said it will not contest the election in North Belfast where DUP MP Nigel Dodds faces a strong challenge from Sinn Féin.
The DUP leader Arlene Foster welcomed the move saying the UUP "cannot win in North Belfast".
Sinn Féin's John Finucane appealed to anti-Brexit unionists to help him win and "reject the disaster of Brexit".
Later in a separate development, the SDLP announced it would not run a candidate in the constituency.
Last week, a group of high-profile unionists called on the UUP not to run in the constituency in order to avoid splitting the unionist vote.
Unionist parties have traditionally agreed pacts in certain areas to maximise the number of unionist MPs.
UUP leader-elect Steve Aiken had initially ruled out a DUP election pact but then refused to say if the UUP would contest all 18 Westminster seats.
Mr Aiken came under increasing pressure to revise his position on pacts after 25 high-profile unionists published a joint letter in the Belfast Telegraph calling for a single unionist candidate in North Belfast.
In a separate development last week, police were called in to investigate threats to UUP staff after the party's Belfast headquarters received calls about its refusal to form unionist pacts
'Hold Dodds to account'
In a statement on Sunday, Mr Aiken said the choice in North Belfast was between Nigel Dodds or "an abstentionist MP who refuses to stand in Westminster to talk about health, education, justice, international affairs, or the future direction of the United Kingdom".
He added: "In the face of Boris Johnson's terrible deal which forces Northern Ireland towards the edge of the union, we cannot gift a seat to Sinn Féin, who support this direction either in North Belfast or Fermanagh and South Tyrone. 
"It is better to elect Nigel Dodds in North Belfast and hold him to account for his promises on the union than facilitate the election of an abstentionist Sinn Féin MP who still cannot condemn IRA violence."
Mr Aiken acknowledged that the move would be "welcomed by some and will disappoint others", but said it was "in the best interests of our country and the union".
DUP leader Arlene Foster welcomed the UUP's decision, saying: "They know that they cannot win in North Belfast and that first class representation is already provided by Nigel Dodds."
"I have a strong sense that unionism across Northern Ireland wants to see unionist parties working together for the Union."
'Caving in'
However, Sinn Féin's candidate in North Belfast is hoping to pick up votes from pro-Remain unionists who oppose the DUP's stance on Brexit.
"With the UUP withdrawing from this contest under pressure from loyalist paramilitaries, there is now no unionist candidate representing those who voted to remain in Europe," said Mr Finucane.
He claimed these voters were "watching in horror as Nigel Dodds pursues a reckless Brexit" and accused the sitting MP of being "one of the chief architects of the Tory Brexit".
Mr Finucane pledged to "stand against the Tory Brexit agenda on behalf of all citizens in North Belfast".
Alliance Party leader Naomi Long described the UUP's decision not to stand in the constituency as "truly grim".
Real Life. Real News. Real Voices
Help us tell more of the stories that matter
Become a founding member
In a tweet, she accused Mr Aiken of "backtracking on his first promise as leader designate".
Mrs Long said he was "abandoning unionists in North Belfast to the DUP" and "caving in to paramilitary threats demanding the UUP withdraw".
Subscribe to the newsletter news
We hate SPAM and promise to keep your email address safe