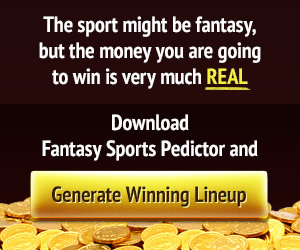 crypto news
UFC Fighter Ben Askren Shills Bitcoin, Gets Roasted by 'Twitter Geniuses'
Professional UFC fighter and unabashed bitcoin bull Ben Askren took to Twitter yesterday to tell everyone he's piling up on BTC and challenge the crypto haters. In a fairly confrontational tweet, Askren dared all of the "twitter geniuses" to explain why "crypto is a scam," resulting in several gibes at his expense. UFC Fighter Gets…
Professional UFC fighter and unabashed bitcoin bull Ben Askren took to Twitter yesterday to tell everyone he's piling up on BTC and challenge the crypto haters.
In a fairly confrontational tweet, Askren dared all of the "twitter geniuses" to explain why "crypto is a scam," resulting in several gibes at his expense.
UFC Fighter Gets What He's 'Askren For'
There's a fair bit to unpack here. The responses are a mish-mash of crypto haters ragging on crypto, crypto supporters also ragging on crypto, the odd crypto aficionado actually supporting Askren, and MMA enthusiasts hating on everyone.
The other concern was the quasi-plug of eToro. It's unclear whether Askren is sponsored by the investment brokerage, trying to strike a deal, or just really passionate about eToro. Sponsorship isn't entirely out of the question, though. Askren – whose UFC escapades are partially funded by the Litecoin Foundation – has been a big advocate of LTC, infamously shilling it when it hit $100 back in May. It could be that this is more of the same.
Unintentional or not, the eToro plug didn't go unnoticed. As a result, a few dismissed the seemingly bullish tweet as an ad:
Others ripped into Askren for trading on eToro (which offers CFDs in some jurisdictions), implying that it was little more than a bet on the price of bitcoin:
"Better to say 'I bet on the difference' as you actually haven't bought any bitcoin through eToro," one critic said. "As they do not trade crypto currency, they are trading CFDs[.]"
Editor's note: eToro does not offer CFDs in the United States, where Ben Askren lives. US users can buy "physical" cryptocurrency on the platform.
Another sly response quipped that Askren would "need the money after the 26th," alluding to the bruiser's next bout against Demian Maia this month. Askren simply retorted:
"I get paid 210k just to show up on the 26th. What do you make yearly?."
Burn.
Real Life. Real News. Real Voices
Help us tell more of the stories that matter
Become a founding member
'Twitter Geniuses' Clap Back at Ben Askren's Bitcoin Pump
However, the main crux for many is the fact that bitcoin is currently looking reasonably bearish. Last month witnessed bitcoin plummet below $8,000 for the first time in three months. Since then, BTC has barely recovered, only just mustering enough strength to keep it in the $8,000 range.
A few pointed this out to Askren, implying that now may not have been the best time to buy.
Fundstrat analyst Tom Lee is among analysts who suggest that now may not be the best time to trade BTC. Back in September, shortly after bitcoin's freefall toward $7,000, Lee took to Yahoo Finance's On the Move to warn investors to stop trading.
Highlighting several bearish indicators such as Fundstrat's proprietary Bitcoin Misery Index, alongside bitcoin's supposedly perilous connection to the S&P 500, Lee called BTC "treacherous," adding "I don't know how anyone could be trading bitcoin right now."
So, at least one professional analyst says it might not be the best time to meddle in BTC. But who knows? Ben Askren's certainly not one to cower from an uphill fight.
Update 10/9: This article has been updated to reflect that eToro does not offer CFDs in the United States.
This article was edited by Josiah Wilmoth.
Last modified (UTC): October 9, 2019 13:50
Subscribe to the newsletter news
We hate SPAM and promise to keep your email address safe