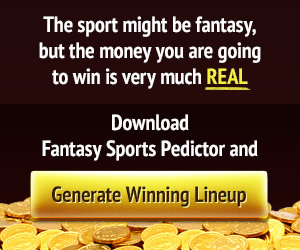 Donald Trump
Uber loses its license to operate in London, again
This story was delivered to Business Insider Intelligence Transportation & Logistics Briefing subscribers earlier this morning. To check to see if you already have access to Business Insider Intelligence through your company, click here.In a potentially major blow to Uber's business, Transport for London (TfL), London's transportation regulator, announced that it will not renew the ride-hailing…
This story was delivered to Business Insider Intelligence Transportation & Logistics Briefing subscribers earlier this morning.

To check to see if you already have access to Business Insider Intelligence through your company, click here.
In a potentially major blow to Uber's business, Transport for London (TfL), London's transportation regulator, announced that it will not renew the ride-hailing company's license to operate in the city. TfL is citing a "pattern of failures by the company including several breaches that placed passengers and their safety at risk" as reason for not extending Uber's license.
One episode of particular concern was a security gap in Uber's system that allowed unauthorized drivers to upload their photos to the accounts of other Uber drivers, enabling them to pick up passengers as if they were the authorized driver. This issue reportedly resulted in about 14,000 uninsured trips taking place. For its part, Uber said that it informed TfL of the issue back in May and has since implemented a number of technical fixes, which were deemed effective in a recent audit. 
While TfL's stated reasons for not renewing Uber's license are centered on recent issues, the agency is likely taking into account past failures that have led to a rocky relationship between the city and the mobility giant. In 2017, Uber lost its license to operate ride-hailing services in London due to having inadequate policies in place for vetting its drivers and reporting criminal offenses committed by them.
Uber was shortly thereafter able to resume operations after appealing the decision — something it can do for this latest decision as well — and was granted a 15-month license after Dara Khosrowshahi took over as CEO and implemented new safety standards.
According to a statement cited by CNN from Jamie Heywood, Uber's general manager for northern and eastern Europe, "We have fundamentally changed our business over the last two years and are setting the standard on safety." Uber has been kept on a short leash since it was regranted a license, leaving it vulnerable in the valuable London market — Uber's license was for just a 15-month period compared to the customary 5 years that is often given out by TfL. 
Real Life. Real News. Real Voices
Help us tell more of the stories that matter
Become a founding member
If Uber loses access to London for an extended period of time, it will significantly damage Uber's business in one of its most important markets and possibly spur other key markets to reevaluate the company's practices.  
London is Uber's most important market in Europe. London is one of the five global markets — and the only one in Europe — that together accounted for nearly a quarter (24%) of Uber's ride-sharing gross bookings in 2018. Since expanding to London in 2012, Uber has built a significant presence, counting roughly 3.5 million riders and 45,000 licensed drivers in the metropolitan city — in 2018, London had a total population of just under 9 million. Not being able to service consumers in this market, even if for a short time, would almost certainly hurt Uber's bottom line in 2020. Furthermore, Uber's exit could give competitors the opening they need to capture lucrative share in the highly competitive market — over the last year, ride-hailing firms like Bolt, Kapten, and Ola have pushed into London to take on Uber.
Regulators in other markets could be catalyzed by TfL's decision to scrutinize Uber's practices within their own cities. Uber is already facing regulatory hurdles in other core markets — its lawsuit against New York City's cap on the allowed number of ride-hailing drivers was dismissed, and it's currently in a showdown with the state of California over regulation that would change how drivers are classified and compensated. However, TfL's decision could raise even more such hurdles, giving international regulatory bodies the ammunition they need to investigate Uber. This sentiment was noted in Uber's S-1 in April 2019 — "We cannot predict whether the [2017] TfL decision, or future regulatory decisions or legislation in other jurisdictions, may embolden or encourage other authorities to take similar actions even where we are operating according to the terms of an existing license or permit."
Want to read more stories like this one? Here's how to get access:
Join thousands of top companies worldwide who trust Business Insider Intelligence for their competitive research needs. >> Inquire About Our Enterprise Memberships
Explore related topics in more depth. >> Visit Our Report Store
Current subscribers can log in to read the briefing here.
Subscribe to the newsletter news
We hate SPAM and promise to keep your email address safe