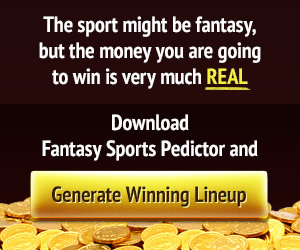 Donald Trump
Trump Turkey Syria offensive: Trump likens conflict to playground fight
Media playback is unsupported on your device Media captionPresident Trump on Turkish and Kurdish forces: "Sometimes you have to let them fight a little bit"US President Donald Trump has compared the deadly conflict between Turkish forces and Kurds in north-eastern Syria to a fight between children."Like two kids in a lot, you have got to…
Trump
US President Donald Trump has compared the deadly conflict between Turkish forces and Kurds in north-eastern Syria to a fight between children.
"Like two kids in a lot, you have got to let them fight and then you pull them apart," he told a rally in Texas.
Turkey has agreed to a US request to suspend operations so long as Kurdish fighters leave the border area.
But fighting appeared to continue on Friday despite a denial by Turkey's President Recep Tayyip Erdogan.
On Friday, French President Emmanuel Macron complained he had only learned about the US withdrawal from Syria via a tweet from Mr Trump.
"I understood that we were in Nato, that the United States and Turkey were in Nato," Mr Macron told reporters at an EU summit.
"Like everyone else, I learned by tweet that the United States had decided to withdraw its troops."
Mr Erdogan moved against Kurdish forces in Syria after Mr Trump announced he was pulling US forces out of Syria's border region.
The Turkish leader's aim is to push Kurdish fighters – regarded by Turkey as terrorists – away from northernmost Syria and create a "safe zone" for resettling up to two million Syrian refugees currently in Turkey.
Between 160,000 and 300,000 people were reported to have fled their homes since the fighting started, and there were fears that the Turkish operation may lead to the ethnic cleansing of the local Kurdish population.
Concern was also growing about possible war crimes comitted by Turkey and allied militias since the offensive began on 9 October – with unconfirmed reports suggesting that Turkish forces used white phosphorous in Syria.
Trump What exactly did Trump say?
As well as alienating the Kurds, who were instrumental in defeating the Islamic State group in Syria, Mr Trump has faced withering criticism from Republican allies over his decision to move US troops aside ahead of Turkey's invasion.
Earlier this week an extraordinary letter from Mr Trump to Mr Erdogan telling the Turkish leader not to "be a fool" emerged, with Turkish sources telling the BBC that Mr Erdogan binned the letter.
But on Thursday, in Texas, Mr Trump defended his handling of the crisis.
"It was unconventional what I did," he told his supporters. "I said they're going to have to fight a little while… They fought for a few days and it was pretty vicious."
Trump What is the situation on the ground?
President Erdogan dismissed reports of continuing clashes on Friday as "misinformation" but international news media recorded explosions in the flashpoint border town of Ras al-Ain during the morning.
The Kurds had agreed to cease firing in the area between Ras al-Ain and Tal Abyad, where combat had been fierce, but they said other areas had not been discussed.
The Turkish-declared pause followed talks in Ankara between Mr Erdogan and Mr Trump's Vice-President, Mike Pence, on Thursday.
All fighting was to halt for five days and the US was to help facilitate the withdrawal of Kurdish-led troops from Turkey's "safe zone" along the border.
Mr Erdogan also said on Friday that Syrian Kurdish fighters had begun to withdraw but Turkish forces would stay in north-eastern Turkey to make sure they "truly leave".
Trump The Turks get what they wanted
The agreement brokered by the Americans does not define a "pause" in Turkish military operations but the US special envoy for Syria, James Jeffrey, said it meant no forward movement of troops on the ground, and no military action other than self-defence.
This applies to the swathes of Syrian land the Turks have invaded in the last week, about a quarter of the territory they ultimately want for a safe zone. Already they have forced some of the Kurdish fighters out but there are still pockets of strong resistance.
The Kurdish commander, General Mazloum Kobani, said the rest of his forces would retreat from this zone. But, he added, a ceasefire for other parts of the border would have to be discussed. Syrian soldiers have moved into much of it because the Kurds turned to Damascus for help after their US allies left.
The Syrians and their Russian backers were not at the negotiating table, so how they respond will help determine whether the agreement is sustainable. But for now it has essentially given the Turks what they were trying to achieve with the military operation: a zone on the Syrian side of the border, clear of Kurdish militias, that they control with their armed forces.
The Turks have agreed to make the "pause" permanent if the Kurdish fighters leave, but there is no demand for their soldiers to pull out.
Trump Were war crimes committed?
Nearly 500 people have been killed since the offensive started, according to the Syrian Observatory for Human Rights (SOHR), a UK-based monitoring group.
They included 224 members of the Kurdish-led Syrian Democratic Forces (SDF) and 183 Turkish-backed rebels, but also 72 civilians, according to the SOHR. The dead reportedly included at least 20 Turkish civilians.
Reports in some newspapers alleged that Turkish forces used white phosphorous in Syria. People exposed the chemical are badly burned, as moisture on the body makes the chemical burn more vigorously while the heavy smoke it emits damages the lungs.
Turkey insisted it did not have the weapon in its arsenal, but some Kurds forces accused militias fighting on behalf of Ankara of deploying it.
A spokesman for the Organisation for the Prohibition of Chemical Weapons said on Friday the group had "not yet determined the credibility of these allegations", but it is aware of the situation and is collecting information.
Real Life. Real News. Real Voices
Help us tell more of the stories that matter
Become a founding member
Amnesty International says it has gathered "damning evidence of war crimes and other violations by Turkish forces and their allies".
It accuses them of carrying out summary executions and attacking civilians indiscriminately.
Hevrin Khalaf, a Kurdish female politician killed on 12 October, was dragged out of her car, beaten and shot dead by Turkish-backed Syrian fighters, Amnesty says.
In other attacks, children were killed by Turkish air strikes or mortars, Amnesty says.
Turkish-backed fighters have denied responsibility for Khalaf's death. President Erdogan insists his operation is aimed at bringing peace to the region and should be welcomed internationally.
Trump What is being done for those who fled?
Nearly 1,700 people from north-eastern Syria, most of them women or children, sought refuge in neighbouring Iraq in recent days, the UN reports.
They are being brought from the border to Bardarash refugee camp, near Dohuk.
One unnamed man told AFP news agency he had already moved to Iraq three years previously but had returned to Syria after the situation improved.
"If there had not been a Turkish attack, I would not have come here," he said in the camp. "If the situation improves, I will immediately return from where I came in Ras al-Ain."
Hamida Ali described the horror of the Turkish bombardments which had led her to flee Syria with her children.
"We couldn't even tell where the bombs were coming from anymore," she told Reuters news agency. "The children couldn't sleep, we were so afraid."
Subscribe to the newsletter news
We hate SPAM and promise to keep your email address safe