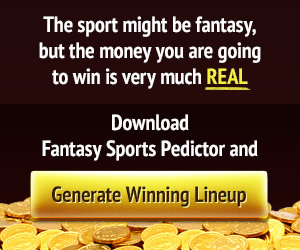 Donald Trump
Trump Has A New Spelling For Coronavirus And It's Catching On Online
By Mikelle Leow, 27 Feb 2020 Image via a katz / Shutterstock.comSince its emergence in December 2019, the deadly coronavirus has been given a number of names. It was nicknamed the "Wuhan virus" when the disease was almost exclusive to the city, before being known as the novel coronavirus and its official name, COVID-19. US…
By Mikelle Leow, 27 Feb 2020

Image via a katz / Shutterstock.com
Since its emergence in December 2019, the deadly coronavirus has been given a number of names. It was nicknamed the "Wuhan virus" when the disease was almost exclusive to the city, before being known as the novel coronavirus and its official name, COVID-19.
US president Donald Trump now has a new term for it you can add to your dictionary: "Caronavirus."
On Wednesday, the president took to Twitter to pin media outlets for "doing everything possible to make the Caronavirus look as bad as possible, including panicking markets… USA [is] in great shape!"
Trump later held a news conference in the White House to address the coronavirus, and put vice president Mike Pence in charge of the US government's response to COVID-19.
Trump also said the nation was "very, very ready" to fight the virus, but commented that "right now it's not the right time" to impose travel restrictions on other countries, including those with large numbers of reported cases.
His "Caronavirus" misspelling caught the attention of readers, and even trended on Twitter.
Twitter users wondered if Trump would have been more concerned about the virus if it had been named "Corona virus" after the Mexican beer.
"In fairness, Caronavirus is a walk in the park compared to Coronavirus," commented actor Rachel Dratch.
Low Ratings Fake News MSDNC (Comcast) & @CNN are doing everything possible to make the Caronavirus look as bad as possible, including panicking markets, if possible. Likewise their incompetent Do Nothing Democrat comrades are all talk, no action. USA in great shape! @CDCgov…..

— Donald J. Trump (@realDonaldTrump) February 26, 2020
Holy crap! There's also Caronavirus? I'm still trying to learn about #CoronavirusOutbreak! https://t.co/Fan0K70EXv

— Wajahat Ali (@WajahatAli) February 26, 2020
The epidemiologist Donald Trump just discovered another virus: The Caronavirus. https://t.co/u0D4nXF1tc

— Paul van der Meer (@Paul_VanDerMeer) February 26, 2020

Real Life. Real News. Real Voices

Help us tell more of the stories that matter

Become a founding member
Maybe if we tell Trump it's called the Corona virus because it's Mexican like the beer he'll be more concerned with trying to prevent it from coming here.

— The Volatile Mermaid (@OhNoSheTwitnt) February 25, 2020
Fixed. #caronavirus pic.twitter.com/MnufYnvv9F

— Radical Leftwing Moderate (@EthanLights) February 26, 2020
Don't worry everyone, Trump has the "Caronavirus" under control pic.twitter.com/oSaUfxp9D4

— The Daily Show (@TheDailyShow) February 26, 2020
In fairness, Caronavirus is a walk in the park compared to Coronavirus. https://t.co/J0EKpfP1Ew

— Rachel Dratch (@TheRealDratch) February 26, 2020
[via The Daily Dot, cover image via a katz / Shutterstock.com]