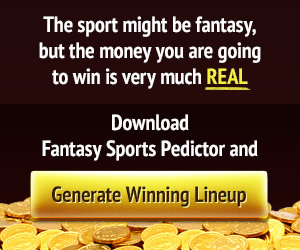 Donald Trump
The world's largest floatplane that looks like remarkably like Howard Hughes' Spruce Goose just completed its first sea trial in China – take a look
The AVIC AG600 Kunlong flying boat. Xinhua/Li Ziheng/Getty China's AVIC AG600 Kunlong seaplane took its first flight over the Yellow Sea on July 26, successfully taking off and landing in untamed waters.The flying boat is the world's largest seaplane with potential uses in maritime rescue and aerial firefighting. It can also utilize conventional runways thanks to…
China's AVIC AG600 Kunlong seaplane took its first flight over the Yellow Sea on July 26, successfully taking off and landing in untamed waters.
The flying boat is the world's largest seaplane with potential uses in maritime rescue and aerial firefighting. 
It can also utilize conventional runways thanks to retractable landing and fly nearly 3,000 miles.
China's newest flying boat just stretched its sea legs with a successful first flight in open waters. 
The AG600 Kunlong seaplane successfully lifted off from the Yellow Sea just off of Qingdao in East China, Xinhua reported, marking the next step towards certification for the enormous aircraft that's launching a comeback for flying boats.
Airborne for just over a half-hour on July 26, it was the first over-water flight for the aircraft away from the calm reservoir in Hubei from where it first flew. The real-world trial would see the seaplane surrounded by boats and ships also traversing the waters. 
It's the latest development for the Aviation Industry Corporation of China – with the craft billed as the world's largest seaplane – that comes just under three years following its first flight in December 2017, Forbes reported at the time. The past few years have seen China's aircraft manufacturers produce rival offerings to Boeing and Airbus, though their designs been criticized for being similar to current aircraft in the West and developed using clandestine methods, IndustryWeek reported.
But AVIC is now leading the charge for a new era of flying boats, with the Kunlong resembling Howard Hughes' Spruce Goose – a World War II-era flying boat intended for the US military that never entered service – but already proving to be a more viable concept with multiple successful flights and orders from Chinese organizations.
Take a look at the AG600 Kunlong flying boat. 
China began developing the flying boat in 2009, reviving the idea of a flying boat with potential uses such as conducting maritime operations for the country's armed forces and search and rescue.
Source: Xinhua
The unique design has the aircraft rest directly on the water instead of being supported by pontoons.
It's a rare design in the modern era but flying boats dominated aviation in the early days of aerial exploration, opening up air routes to remote island destinations.
Most modern seaplanes or float-planes land on pontoons, with the belly of the aircraft never touching the water.
China's concept is more indicative of Howard Hughes' wooden H-4 Hercules, referred to by critics as the "Spruce Goose" and which only took one flight in its life.
Unlike the Hercules, however, the Chinese concept isn't meant to ferry passengers but is of interest to government entities that can use the seaplane for maritime operations.
Source: Xinhua
Helicopters – thanks to their ability to hover mere feet about water – have traditionally been relied upon to conduct water-based operations like search and rescue but the versatility of the flying boat, especially with greater ranges and speeds, would replace that supremacy.
Its size is actually comparable to a Boeing 737 passenger jet.
Source: South China Morning Post
But unlike the passenger jet, the AG600 can only seat around 50 passengers, not including the crew.
Source: Xinhua
Four six-bladed turboprop engines propel the aircraft with a maximum range of 2,800 miles – nearly the equivalent of flying between Seattle and Miami.
Source: South China Morning Post
A key feature is its retractable landing gear, allowing the Kunlong to land and depart on conventional runways in addition to water.
Real Life. Real News. Real Voices
Help us tell more of the stories that matter
Become a founding member
It can take-off on a normal runway and land on water or just taxi down a ramp into the sea on its own power, converting itself into a sea-faring vessel.
And as it can land on water, another potential use of the aircraft is for firefighting missions.
Source: Xinhua
Seaplanes are frequently used for such missions as they can collect water from a nearby ocean or waterway instead of having to return to base to refill their tanks.
The AG600 can utilize most water sources as long as waves are less than around 6 feet high.
Source: South China Morning Post
AVIC has landed 17 orders for the plane, as of May 2018, with the recipients all being Chinese organizations.
Source: CNBC
Certification and the first delivery of the aircraft are expected to occur by 2022.
Source: South China Morning Post
Subscribe to the newsletter news
We hate SPAM and promise to keep your email address safe