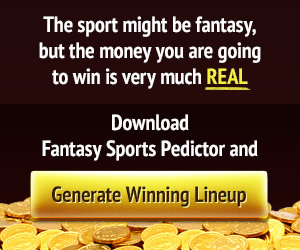 Donald Trump
The Trump Defense That Comes Directly From Moscow
November 13, 2019 | 6:00 AM Алексей М/Flickr When Republicans released the names of the witnesses they wanted to call to testify at the impeachment hearings, one name stood out to me: Alexandra Chalupa. She is a Ukrainian-American who describes herself as a "human rights hobbyist and political strategist." Here is a quick summary of…
November 13, 2019
| 6:00 AM
Алексей М/Flickr
When Republicans released the names of the witnesses they wanted to call to testify at the impeachment hearings, one name stood out to me: Alexandra Chalupa. She is a Ukrainian-American who describes herself as a "human rights hobbyist and political strategist." Here is a quick summary of her work history.
Chalupa's LinkedIn page says she is founder and has been president of Chalupa & Associates, LLC., since 2013. It's located in Washington D.C. She has worked as "co-convenor" of the National Democratic Ethnic Coordinating Council, a position she held since 2013. She wrote that she was "responsible for reaching out to diaspora groups and organizations around the country to increase voter turnout and message around issues like immigration reform."

In 2012, she was campaign manager for Adam Cook for Congress. From 2006 to 2011, she was director of Office of Party Leaders for the DNC. She was executive director of Democrats Abroad, and, in 2003, for one year, she was online constituency outreach director for John Kerry's presidential campaign.
But none of that tells you why she wound up on the list of people congressional Republicans want to hear from. It is the reporting of two journalists who have demonstrated complicity with Rudy Giuliani's extortion racket in Ukraine who accomplished that: Ken Vogel and John Solomon. Their conspiracy theories have been focused on an attempt to suggest that it was Ukraine that interfered in the 2016 election in support of Hillary Clinton, something Trump promoted in his infamous call with Ukrainian President Zelensky.
What actually happened is that, as a Ukrainian-American, Chalupa was aware of the fact that Paul Manafort had worked for Viktor Yanukovych, the Russian-aligned oligarch who ruled Ukraine until 2014. She responded to the Vogel article in Politico by writing the following.
Many countries feared a Trump presidency for a variety of reasons. So did many Americans on both sides of the aisle. It would be understandable for Ukraine to be concerned given Trump's alliance with Putin and his hiring of Paul Manafort. Almost everyone in the Ukrainian-American community knew early on about the significance of Manafort's hire – his last successful campaign was working for a Putin-backed President of Ukraine who was overthrown, [and] stole tens of billions of dollars from Ukraine.
Knowing all of that, Chalupa took it upon herself to research Manafort's connections to Yanukovych and Trump's ties to Russia. That became the basis for a complaint filed against the DNC.
The Democratic National Committee has been hit with a Federal Election Commission complaint that accuses a former DNC contractor of acting improperly to gather information on Paul Manafort and Donald Trump in the 2016 election, according to a copy of the complaint given to Fox News.

The complaint, filed by the pro-Trump Committee to Defend the President, hinges on the work of Alexandra Chalupa, a contractor hired by the DNC during the 2016 election. The DNC, the complaint alleges, "tasked Chalupa with obtaining incriminating or derogatory information about Donald Trump … [and] Paul Manfort."
That allegation was rated "mostly false" by Politifact, noting there was no evidence for the claim and that Vogel eventually clarified that Chalupa "was not repping DNC in meetings with Ukrainian officials."
But as Margaret Sullivan reports, Paul Manafort's case also came up during the closed-door questioning of Fiona Hill.
Real Life. Real News. Real Voices
Help us tell more of the stories that matter
Become a founding member
"Are you familiar with the, you know, the allegation about Serhiy Leshchenko?" asked the Republican aide, Steve Castor. He added, "You know, relating to publicizing Manafort's role in the Ukraine?"

Leshchenko, whom I interviewed in October, is a former member of Parliament in Ukraine and probably the most famous investigative journalist in the country. He helped expose the so-called black ledger that listed $12.7 million in secret payments to Paul Manafort, Trump's former campaign chairman, from his client Viktor Yanukovych, the wildly corrupt Russian-aligned oligarch who ruled Ukraine until 2014. Manafort is in federal prison in part for failing to disclose or pay taxes on the millions he sucked out of Ukraine. Nevertheless, to make Trump's demands of Zelensky seem just and rational, some Republicans have started painting Manafort as the victim of Leshchenko's plotting.
Sullivan also reported this.
Some of these lies seem to have originated in Russia; documents from the Mueller investigation recently obtained by BuzzFeed News show that Manafort was blaming Ukraine for the Democratic National Committee hack back in 2016, a story he apparently got from one of his associates, a former Russian intelligence officer named Konstantin Kilimnik.
I'm not quite sure how that is supposed to work. Is the idea that Ukraine hacked the DNC in order to support Clinton? One can only assume that once you delve this deep into conspiracy theories, logic is not a priority.
All of this reminded me of something we learned over a month ago.
Rudolph W. Giuliani in recent months has consulted several times with Manafort through the federal prisoner's lawyer in pursuit of information about a disputed ledger that would bolster his theory that the real story of 2016 is not Russian interference to elect Trump, but Ukrainian efforts to support Hillary Clinton…

Many of the accusations Giuliani has been making about Ukraine recycle those that Manafort's team first promulgated…Giuliani's narrative recasts Ukrainian accusations in 2016 against Manafort and efforts by Democratic operatives to gather research on Manafort after he took a leading role in Trump's campaign as a conspiracy involving both Ukrainian and American officials to swing the election for Clinton.

As part of that, Giuliani has focused on a theory that Manafort's team was promoting as early as 2017: that the Ukrainian government separately interfered in the 2016 campaign on behalf of Clinton through the activities of a Ukrainian American contract worker for the DNC, Alexandra Chalupa.
To the extent that Manafort got that story from his pal Konstantin Kilimnik, a former Russian intelligence officer, what we are witnessing is a Trump defense that comes almost directly from Moscow. The collusion never stopped. It simply spread to congressional Republicans involved in the impeachment hearings. Once again Speaker Pelosi is proven right: "All roads lead to Putin."
Support Nonprofit Journalism
If you enjoyed this article, consider making a donation to help us produce more like it. The Washington Monthly was founded in 1969 to tell the stories of how government really works—and how to make it work better. Fifty years later, the need for incisive analysis and new, progressive policy ideas is clearer than ever. As a nonprofit, we rely on support from readers like you.
Nancy LeTourneau is a contributing writer for the Washington Monthly. Follow her on Twitter @Smartypants60.
Subscribe to the newsletter news
We hate SPAM and promise to keep your email address safe