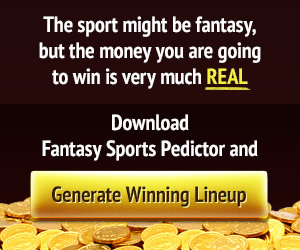 Boris Johnson
The Papers: 'No EU concessions' and 'Johnson's private fury'
Image copyright AFP Many of Sunday's papers highlight what they see as a toughening of Britain's position in negotiations with the EU over the future relationship. The Observer says that no sooner had the Union Flags been lowered in Brussels and Strasbourg, than Boris Johnson was preparing to launch the UK into yet another uncompromising…
Many of Sunday's papers highlight what they see as a toughening of Britain's position in negotiations with the EU over the future relationship.
The Observer says that no sooner had the Union Flags been lowered in Brussels and Strasbourg, than Boris Johnson was preparing to launch the UK into yet another uncompromising battle with the remaining 27 nations.
"Boris tells EU: no more concessions", is the headline in the Sunday Express. It says the prime minister will – in his speech on Monday – set the tone for an assertive post-Brexit Britain, and demand that the bloc treats the UK as an equal.
The Sunday Telegraph says the future relationship with the EU will involve some give-and-take, as all trade deals do, but the Europeans have to learn to respect Britain's new-found sovereignty.
In the paper's view, the attitude in Brussels seems to be that because we were once a member, we should continue to act like a member.
We left for a reason – to be free and to exploit the opportunities that accompany that freedom, the paper goes on. We are hardly likely to leave the EU only to go on acting like a member state, it adds.
'Confident independent country'
The Sunday Times' lead story reports that British diplomats have been ordered to make an immediate break with their former EU allies.
A leaked document passed to the paper reveals that the Foreign Secretary, Dominic Raab, has told his officials to "sit separately" from their EU counterparts at international summits.
In a telegram sent to UK overseas missions last week – the paper says – he told diplomats to ditch any ideas to "seek residual influence" with EU countries and "adopt a stance as a confident independent country" instead.
For its main story, the Mail on Sunday claims the Duke of York described his alleged victim, Virginia Roberts, as "a very sick girl".
Get news from the BBC in your inbox, each weekday morning
It says Prince Andrew made his remark in a message to a friend and business associate in 2011, just days after Ms Roberts described abuse she said she had suffered at the hands of Prince Andrew's friend, Jeffrey Epstein.
A lawyer for clients suing the Epstein estate tells the paper: "Virginia's mental health is excellent and has been throughout, although it has been severely tested by Andrew and Epstein."
The Mail says the Duke declined to comment. He has emphatically denied any form of sexual contact or relationship with Virginia Roberts.
'Rarest of palindromes'
Finally, the Sunday Times suggests numerologists, statisticians and anyone else beguiled by "oddball integers" will want to celebrate Sunday's date.
It points out that 2 February 2020 – when set out in numbers – becomes the rarest of palindromes, whether the day or month is written first. For instance, 02/02/2020 reads the same forwards and backwards. And – it says – there won't be another like it until 12/12/2121.
One other fact of note about Sunday's date, the paper adds: it is the 33rd day of a leap year, with 333 days of 2020 left.
Subscribe to the newsletter news
We hate SPAM and promise to keep your email address safe