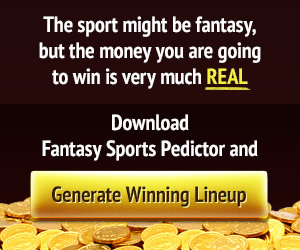 Boris Johnson
The Papers: 'Irish eyes are smiling' after Brexit talks
Image copyright AFP Many of the front pages feature the same picture of Boris Johnson and his Irish counterpart, Leo Varadkar, deep in conversation as they stroll through the grounds of a Merseyside hotel – following their Brexit meeting yesterday. "Dare we dream of a deal?" is the headline in the Daily Mail, which says:…
Many of the front pages feature the same picture of Boris Johnson and his Irish counterpart, Leo Varadkar, deep in conversation as they stroll through the grounds of a Merseyside hotel – following their Brexit meeting yesterday.
"Dare we dream of a deal?" is the headline in the Daily Mail, which says: "Even the most pessimistic pundit would have to say that an agreement now feels like an evens shot."
The Daily Express is similarly upbeat – claiming that Mr Johnson won a "dramatic breakthrough" – while admitting it may not be possible to finalise a deal before next week's European Council summit.
An unnamed EU diplomat tells the Financial Times that the talks included a "new and substantially different offer" from the PM on customs co-operation.
But the paper points out that if Mr Johnson has bowed to the demand from Brussels to keep Northern Ireland in the customs union – even for a limited time – the Democratic Unionists and hardline Tory Eurosceptics would refuse to support it, creating a new "political storm" in Westminster.
In other news, the Times reports that a coroner warned the US military 12 years ago about the dangers of personnel driving on the wrong side of the road – amid the growing row surrounding the wife of an American diplomat accused of killing a teenager in a crash in Northamptonshire.
Harry Dunn, who was 19, died outside RAF Croughton – a US communications base – in August.
The paper says his parents have appointed lawyers to bring a civil claim against Anne Sacoolas, who left the UK after the accident.
US President Donald Trump has so far declined to lift her diplomatic immunity.
Get news from the BBC in your inbox, each weekday morning
According to the Daily Telegraph, a homeless charity wants to build 300 modular homes to help young people off the streets.
Centrepoint hopes to raise £15m for the project, and is currently scouting sites in London and Manchester.
All tenants will be given entry-level jobs or apprenticeships, and their rent will be capped so they pay no more than one-third of their salary.
The charity's chief executive, Seyi Obakin, says the scheme will offer people a genuine chance to turn their lives around.
"That stability", he claims, "will enable them to move out of these facilities into the private renting sector – bye bye housing benefit, bye bye homelessness."
Real Life. Real News. Real Voices
Help us tell more of the stories that matter
Become a founding member
Finally, the Guardian has an interview with the Canadian man who rescued the music chain, HMV – which opens Europe's biggest record shop in Birmingham today.
Doug Putman says he hopes the megastore – with its selection of 80,000 CDs and 25,000 vinyl albums – can challenge its online competitors by also hosting local bands and holding film screenings.
"The world's a scary place if there is just Amazon," he argues, "and ultimately we are all starting to realise that."
Subscribe to the newsletter news
We hate SPAM and promise to keep your email address safe