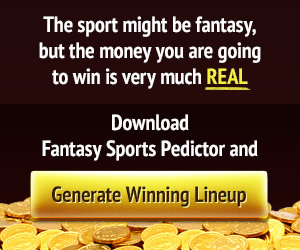 Boris Johnson
The Papers: HS2 'gamble' and Storm 'Dennis the Menace'
Image copyright REUTERS/Eddie Keogh Image caption The Daily Express says the prime minister has taken a major risk by approving HS2 The Financial Times supports Boris Johnson's decision to give the HS2 high speed rail project the green light.Its lead story argues that the prime minister was "right to face down opponents in his party".Britain,…
The Financial Times supports Boris Johnson's decision to give the HS2 high speed rail project the green light.
Its lead story argues that the prime minister was "right to face down opponents in his party".
Britain, it says, is "in dire need" of major infrastructure investment – but there are caveats.
The FT argues the management of the scheme urgently needs to be overhauled and the northern section should be built as soon as possible.
The Daily Mail describes HS2 as "Europe's biggest train set – at £321m a mile".
It suggests Boris Johnson had no choice but to push ahead. "If he had scrapped or downgraded HS2," the tabloid says, "his term of office would have begun with a massive climb-down".
'Biggest gamble yet'
On its front page, the Daily Express has a photo of Mr Johnson wearing an orange high-viz jacket and hard hat, at the site in Birmingham where work has begun.
The headline is: "Boris and his biggest gamble yet".
Writing in the Daily Telegraph, Chancellor Sajid Javid suggests it's wrong to think local rail networks will not be improved because HS2 is going ahead.
"We must do both to ensure Britain is match-fit," he says.
"Has Boris Johnson just used HS2 to kill Heathrow Airport expansion?" asks HuffPost UK.
The website's suspicion is fuelled by something the prime minister said in the Commons on Tuesday: "Passengers arriving at Birmingham Airport will be able to get to central London by train in 38 minutes, which compares favourably with the time it takes to get from Heathrow by taxi."
HuffPost concludes it would be a "typically Johnsonian solution, to dig himself out of one political hole by digging up the ground somewhere else entirely".
Get news from the BBC in your inbox, each weekday morning
Several of the front pages feature large photos of Steve Walsh – the businessman linked to 11 cases of the coronavirus in Britain and France.
The Daily Mirror's headline is: "Don't turn me into a scapegoat".
Its front page story expresses sympathy for Mr Walsh, saying that "nobody deliberately catches or passes on coronavirus".
Real Life. Real News. Real Voices
Help us tell more of the stories that matter
Become a founding member
It also says avoiding panic about the disease is "vital", so that health workers are not "overwhelmed by false alarms and irrational fear".
The Sun is furious that former police officers in Northern Ireland are to be investigated – by a commission set up to examine allegations of what's described as "non-criminal police misconduct", during the Troubles.
The Police Federation of Northern Ireland expresses concern that some former officers could be bankrupted – because they would have to pay the legal bills themselves.
The paper's opinion column describes the inquiry as a "sickening outrage", and calls on the prime minister to put a stop to it.
Finally, the Times reports that the quality of the food and wine – and the ambience – might not be the key factors in whether or not guests enjoy your dinner parties.
Researchers in Germany fed more than 200 people tomato soup in a variety of settings, to see how it would affect their experience.
The Times says that while things like low lighting did have an impact, the use of a table cloth was the "game changer".
Subscribe to the newsletter news
We hate SPAM and promise to keep your email address safe