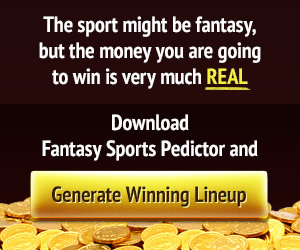 Donald Trump
The extra $600 in weekly unemployment benefits ends July 31, but Democratic lawmakers want it extended
The extra $600 a week in unemployment benefits is set to end on July 31, according to current legislation.Democratic lawmakers passed a bill that proposed extending the benefits through January, but the GOP-controlled Senate won't be taking it up.National Economic Council Director Larry Kudlow told CNN that the extra $600 payout will end in late…
The extra $600 a week in unemployment benefits is set to end on July 31, according to current legislation.
Democratic lawmakers passed a bill that proposed extending the benefits through January, but the GOP-controlled Senate won't be taking it up.
National Economic Council Director Larry Kudlow told CNN that the extra $600 payout will end in late July, but floated plans to replace it with a return-to-work bonus.
States are still behind on paying out claims, resulting in a $67 billion shortfall in what people should be collecting and what they have received, a Bloomberg analysis found in early June.
About 44 million people have filed for unemployment insurance since the outset of the coronavirus pandemic in the United States.
As part of the emergency relief package approved in March, Congress added an extra $600 to weekly unemployment benefits. Any person who qualifies to receive state unemployment benefits, including furloughed workers, will automatically get the $600 added to their weekly check or deposit.
The federal bonus is scheduled to end on July 31, according to current legislation.
But unfortunately many unemployed people have yet to collect as states struggle to keep up with a surge in claims.
A Bloomberg analysis found that as of early June there was about a $67 billion shortfall between what laid-off workers should be collecting in unemployment benefits and what they had received. And that doesn't include the 7.8 million Americans who have filed under the Pandemic Unemployment Assistance program, which is for workers who are not usually eligible for unemployment insurance.
Will the extra $600 in unemployment benefits get extended?
Democratic lawmakers pushed to extend the additional weekly benefits into January 2021 in their latest relief package dubbed the HEROES Act, but National Economic Council Director Larry Kudlow said in a CNN interview that the bonus will end in late July, as scheduled. 
Typically unemployment insurance replaces about half of a worker's pay. But for around two-thirds of people collecting benefits right now, the additional haul makes unemployment more lucrative than earning a regular paycheck, according to a May study from the University of Chicago.
"We're paying people not to work. It's better than their salaries would get," Kudlow told CNN's Jake Tapper. "The jobs are coming back, and we don't want to interfere with that process."
Kudlow said the Trump administration was reviewing "a reform measure that will still provide some kind of bonus for returning to work." He didn't offer specifics but added it wouldn't be as "substantial" as the current payout, Business Insider's Joseph Zeballos-Roig reported.
Conservatives have argued for weeks that the beefed-up unemployment benefits are disincentivizing work and make it more difficult to reopen the economy. Various Republican proposals suggest implementing a return-to-work cash bonus ranging from $450 a week to $1,200 for two weeks.
There have also been proposals to tie the benefits to the state of the economy, gradually scaling them back as we near a recovery.
The additional $600 weekly benefits are being paid to people who are approved for unemployment compensation by their state, including furloughed workers, contractors, and self-employed people.
In order to receive unemployment insurance, you must prove that you're actively seeking work. Different states have different requirements for how often you must do this, and for what counts as active job seeking.
Subscribe to the newsletter news
We hate SPAM and promise to keep your email address safe