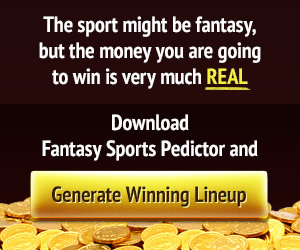 Boris Johnson
Stormont deal: Executive to discuss government's financial offer
Media playback is unsupported on your device Media captionHealth strike: Robin Swann confirms pay package for nurses and health workersHealth Minister Robin Swann has said that pay parity for Northern Ireland health workers can be restored. He told the assembly it would cost an extra £30m that would come from within existing Stormont finances.Mr Swann…
Health Minister Robin Swann has said that pay parity for Northern Ireland health workers can be restored.
He told the assembly it would cost an extra £30m that would come from within existing Stormont finances.
Mr Swann met the unions on Tuesday morning to brief them on the decision and described talks as "constructive".
He told the assembly: "The breakthrough that we all wanted has been achieved – this is a good day after some very difficult days."
The minister said his department had already gathered together £79m to increase pay for health workers and give them the same wage as colleagues in England.
An extra £30m would now be pulled from existing finances at Stormont, he said.
However, he said that the money had not been the result of any additional money offered to Northern Ireland by the government.
He also said that he recognised that a move to pay parity would have implications for the budget in future years.
Finance Minister Conor Murphy said he recognised the updated pay offer was coming from within existing Stormont finances, but said it was not a case of "robbing peter to pay Paul".
He said as the executive had not yet been able to tie down funding commitments from the British government, they had "dipped into existing finances".
Nurses and other health workers in Northern Ireland have been taking industrial action over pay and staffing levels.
The health minister said his officials would work with the unions on the issue of safe staffing levels in the health service.
He hopes a plan can be drawn up to establish such levels "within a reasonable period of time".
This would be a "long-term endeavour," he told the assembly.
He said that the unions would meet Department of Health officials on Wednesday to agree on the detail and he hoped for a "swift end" to their industrial action.
"Our nurses and great social care workers can come off the picket-line," Mr Swann said.
The Northern Ireland executive met earlier on Tuesday to discuss the government's offer of money to implement the Stormont deal.
Finance Minister Conor Murphy has said that the proposed financial support was "way short" of what was expected.
He was speaking following a meeting between the Stormont parties and Secretary of State Julian Smith where the financial offer was made.
BBC NI political correspondent Enda McClafferty said he understood that the financial package was £2bn.
Earlier, the minister for education Peter Weir announced that 18 schools are to benefit from school building improvements worth around £45m in total.
The improvements are the latest to be funded under the school enhancement programme (SEP).
It provides for new school buildings worth between £500,000 and £4m.
But on Monday the new finance minister said the government's proposal did not go far enough.
"We have to analyse the verbal figures that were given to us tonight by the secretary of state, but my initial read of them is they fall way short and I wouldn't tend to accept that," he said.
Earlier, the prime minister said the government had made "huge commitments" as part of the deal.
But he did not state how much money would be provided to support the deal, saying it was not about money but leadership.
Speaking after the executive meeting, First Minister Arlene Foster said: "We are energised and resolute in moving forward together for the benefit of all of the people of Northern Ireland.
"There are significant challenges ahead of us, but equally we have a real opportunity.
"With strong leadership and collegiate working we will make sure that our public services are transformed."
'Collective will'
Deputy First Minister Michelle O'Neill said: "There is a collective will among all parties in the Executive to transform our public services and deliver the improvements that are desperately needed.
"This won't happen overnight. It will need a coordinated, sustained approach to bring lasting, positive change for all the people of the north.
"Our immediate priorities will include dealing with the issues impacting the most vulnerable. The extension of welfare reform mitigations, a plan to tackle waiting lists and the urgent publication of a Mental Health Action Plan will be among those pressing actions."
The assembly is also sitting as MLAs appoint the new chairs of Stormont's nine scrutiny committees.
Subscribe to the newsletter news
We hate SPAM and promise to keep your email address safe