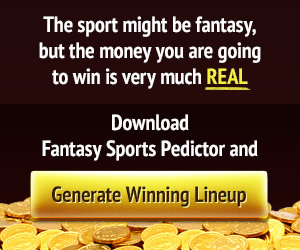 Donald Trump
Stocks rise to record highs as market shakes off impeachment – msnNOW
Stocks ended at all-time highs Thursday as investors looked past the news of President Donald Trump's impeachment as well as mixed U.S. economic data.The Dow closed 137 points higher, while the S&P 500 gained 0.45% to break above 3,200 for the first time. The Nasdaq added nearly 0.7%.Cisco Systems and 3M were the best-performing Dow…
Stocks ended at all-time highs Thursday as investors looked past the news of President Donald Trump's impeachment as well as mixed U.S. economic data.
The Dow closed 137 points higher, while the S&P 500 gained 0.45% to break above 3,200 for the first time. The Nasdaq added nearly 0.7%.
Cisco Systems and 3M were the best-performing Dow components, rising more than 1.5% each. The real estate and consumer staples sectors led the S&P 500 higher, gaining 1.1% and 0.8%, respectively. Micron Technology shares also contributed to Thursday's move higher. Conagra shares surged more than 15% and posted their biggest one-day gain since 1984.
The Democrat-led House of Representatives voted Wednesday to impeach Trump for abuse of power and obstruction of Congress. Trump became only the third president to be charged with high crimes and misdemeanors and will now face a trial in the Republican-controlled Senate.
However, Wall Street has largely shrugged off impeachment news as the chances of a trial conviction in the Senate are low. Because of this, the market's performance during Trump's impeachment process is tracking that of the time when former President Bill Clinton was impeached.
"It's fairly obvious that there just not going to be a removal," said Tom Martin, a senior portfolio manager at GLOBALT. "As we've gone through this, we've seen it's become very partisan."
"All of that amounts to a neutral, and even somewhat positive, setup for the market," he said. "What you're seeing is this situation where there is a lot of stability, or a lot more than there had been."
Real Life. Real News. Real Voices
Help us tell more of the stories that matter
Become a founding member
The S&P 500 is up nearly 7% since House Speaker Nancy Pelosi launched a formal impeachment inquiry in September. During Clinton's impeachment process, the broad index surged more than 26%.
On the economic data front, weekly jobless claims fell to 234,000 from 252,000 the week before. However, economists polled by Reuters expected claims to fall to 225,000.
"We are at a crucial moment in this very important data point," said Peter Boockvar, a chief investment officer at Bleakley Advisory Group, in a note. "The manufacturing sector has experienced a downturn and the transportation sector has felt the pain in response. Oil and gas too. I'm guessing that these areas are the main reason for this uptick."
Meanwhile, the Philadelphia Federal Reserve's business conditions index fell to 0.3 in December from 10.4 in the previous month. Economists expected the index to slip to 8.
In corporate news, Micron shares climbed 2.8% on the back of strong quarterly results. The chipmaker posted earnings per share and revenue that topped analyst expectations.
CNBC's Sam Meredith contributed to this report.
Microsoft may earn an Affiliate Commission if you purchase something through recommended links in this article.
Subscribe to the newsletter news
We hate SPAM and promise to keep your email address safe