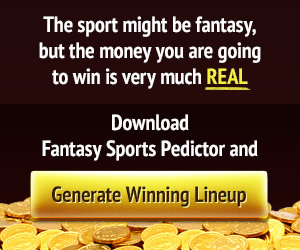 The sports area
Sport Canelo sues streaming service DAZN & promoter De La Hoya for more than £200m
Golden Boy Promotions boss Oscar de la Hoya (left) is being sued by Saul 'Canelo' Alvarez (right)Four-weight world champion Saul 'Canelo' Alvarez is suing streaming service DAZN and promoter Oscar de la Hoya for at least $280m (£216m).Papers filed with the US district court in California state the Mexican is suing for "breach of the…
Sport
Four-weight world champion Saul 'Canelo' Alvarez is suing streaming service DAZN and promoter Oscar de la Hoya for at least $280m (£216m).
Papers filed with the US district court in California state the Mexican is suing for "breach of the single largest contract in the history of boxing".
In 2018, Alvarez signed a $365m (£282m) deal for 11 fights on DAZN.
Alvarez's claim details 11 complaints, including breach of contract, negligent interference and fraud.
The legal papers – seen by BBC Sport – request a jury trial and state DAZN and De la Hoya's Golden Boy Promotions organisation have "broken the promises they made to each other, Alvarez, and boxing fans".
At the time of Alvarez signing his fight contract, those close to the deal said it was one of the most lucrative not only in boxing but in all of sport.
The court documents state that after the first of his 11 fights was completed, DAZN would pay Golden Boy Promotions $40m for each of the remaining 10 bouts and $35m would be passed on to the fighter on each occasion.
Three of the 11 contests have now taken place but with no agreement reached for a fourth, 30-year-old Alvarez claims DAZN replied to a letter sent by his team in June stating the $40m fee would not be paid to Golden Boy Promotions for his next contest.
This alleged lack of payment has prompted him to sue both parties for breach of his contract and he is pursuing "at least $280m" in damages.
The case filings claim that DAZN cited the fact Alvarez had not fought Gennady Golovkin in 2019 as one of the factors in its decision to not pay him for his next bout.
DAZN insists the deal it struck with Golden Boy Promotions included approval rights on the fighter's future opponents.
Alvarez claims his original agreement with Golden Boy "did not mention that DAZN would have any right to accept or reject any opponents".
He is therefore taking action against Golden Boy Promotions for fraud-concealment, alleging the company made promises or representations to DAZN that were inconsistent with the contract he signed.
DAZN said it will not comment on legal matters.
Golden Boy Promotions told US media that no-one from the organisation "ever promised anyone that Canelo would fight any specified opponent".
The company added that DAZN is refusing to honour Alvarez's contract by "by not approving the outstanding opponents we have presented to them and by refusing to pay the contractually required amount".
The likes of Britain's WBA world super-middleweight champion Callum Smith and WBO world super-middleweight title holder Billy Joe Saunders had been heavily linked with facing Alvarez next.
Alvarez has lost once in 56 fights since turning professional in 2005.
Analysis – Golovkin trilogy key to unrest
BBC Sport boxing reporter Luke Reddy
The identity of Alvarez's next opponent has been an ongoing story within boxing but no-one expected the contest to be in the court room, let alone against his promoter and the streaming service that made him the sport's richest fighter.
His legal pursuit looks set to ensure Mexico's chief sporting hero will be out of the ring for the entirety of 2020.
After drawing with Gennady Golovkin in 2017 and beating his fierce rival in 2018, it appears the trilogy fight they are yet to share is at the heart of these legal filings.
DAZN unquestionably factored the financial return of streaming that fight into their numbers when offering Alvarez his bumper pay deal in 2018.
A key issue is now whether Alvarez was indeed ever made aware DAZN had a say in his choice of opponents.
Real Life. Real News. Real Voices
Help us tell more of the stories that matter
Become a founding member
Right now he appears to be stuck in the middle of a broadcast service claiming it could influence his moves, and a promotional company he believes made promises he was unaware of.
What is certain at this stage is that, for now at least, the biggest contract boxing has ever seen seems to have created an even bigger mess.
Subscribe to the newsletter news
We hate SPAM and promise to keep your email address safe