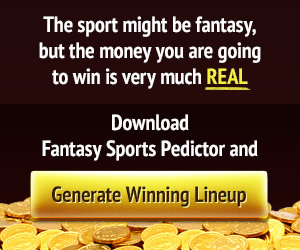 Donald Trump
South African fintech JUMO scores $55 million to expand its product suite and launch in new markets
This story was delivered to Business Insider Intelligence Fintech Pro subscribers earlier this morning.To get this story plus others to your inbox each day, hours before they're published on Business Insider, click here.JUMO's debt and equity round included participation from both new and existing investors, like Goldman Sachs, Odey Asset Management, and Leapfrog Investments, per TechStartups.com.…
This story was delivered to Business Insider Intelligence Fintech Pro subscribers earlier this morning.
JUMO's debt and equity round included participation from both new and existing investors, like Goldman Sachs, Odey Asset Management, and Leapfrog Investments, per TechStartups.com.


Business Insider Intelligence



JUMO offers financial services infrastructure to third parties and has served over 15 million customers across countries, including Ghana, Kenya, Pakistan, and Tanzania, and it plans to use the fresh capital to launch new products and expand into new markets: It's set to launch in Bangladesh, India, Côte d'Ivoire, and Nigeria soon, per its website.
JUMO offers a wide range of services to users in emerging markets via partnerships with other financial institutions — and the latest funding will help it further boost its platform. JUMO offers this technology stack to partners, including telecommunication firms and other financial institutions, to power their financial products and serve consumers via their respective platforms.
The fintech's technology stack includes a lending product that gives entrepreneurs quick access to funds or asset finance, and JUMO has so far disbursed over $1.8 billion in loans. It also provides savings options to clients, including short-term, structure, and long-term products, and works together with underwriters and insurers to create standalone insurance products to "safeguard incomes, families, assets, and businesses".
JUMO's partners include Telenor and Telenor Microfinance Bank, with which it launched its first commercial product in Asia in 2018, and Tigo, Airtel, and MTN with which it offers short-term loans in Kenya, Zambia, and Uganda. With help of the latest funding, JUMO will be able to further boost such partnerships, and become a more dominant player in the financial services industries in emerging markets.
And while JUMO is focused on serving customers in emerging markets, it should use the fresh captial to offer more consumer products, like loan products, to better close the financial inclusion gap in these regions. For instance, in Africa alone, there are around 370 million unbanked consumers, out of a population of 590 million people, per MEDICI.
Additionally, only 27% of the population in Southeast Asia has a bank account, leaving a financial inclusion gap of around 438 million consumers. And we've seen fintechs that aim to close this gap attract significant investor interest in the past year: Investment in African fintechs increased by 155% from $111 million in 2018, to $283 million, while Southeast Asian fintechs saw funding surge of 69% from $588 million to $993 million over the same period, per CB Insights.
Real Life. Real News. Real Voices
Help us tell more of the stories that matter
Become a founding member
JUMO's business model of working with third parties helps it to diversify its distribution channels, and allows for quicker expansion — which is likely boosting investor interest in the fintech. To further diversify its offering, and make a bigger impact on serving the financially excluded population in emerging markets, JUMO should look into offering more consumer products, including loan options and bank accounts, as most of its offerings currently focus on serving entrepreneurs and businesses.
Want to read more stories like this one? Here's how to get access:
Sign up for Fintech Pro, Business Insider Intelligence's expert product suite tailored for today's (and tomorrow's) decision-makers in the financial services industry, delivered to your inbox 6x a week. >> Get Started
Check to see if you already have access to Business Insider Intelligence through your company, or inquire about access if you don't. >> Check If You Have Enterprise Access
Explore related topics in more depth. >> Visit Our Report Store
Current subscribers can log in to read the briefing here.
Subscribe to the newsletter news
We hate SPAM and promise to keep your email address safe