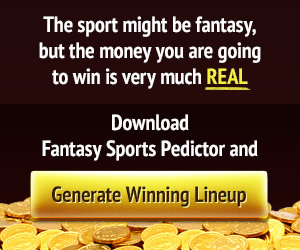 Boris Johnson
PM Boris Johnson claims virus response shows 'might of UK union'
Media playback is unsupported on your device Media captionPrime Minister Boris Johnson defends UK union on a visit to ScotlandThe response to the coronavirus pandemic has shown the "sheer might" of the UK union, Boris Johnson has said during a visit to Scotland.Mr Johnson was in Orkney and the north of Scotland one year on…
The response to the coronavirus pandemic has shown the "sheer might" of the UK union, Boris Johnson has said during a visit to Scotland.
Mr Johnson was in Orkney and the north of Scotland one year on from the day he took office as prime minister.
He said the work of the military and Treasury job retention schemes had proved the "merits of the union".
But the SNP said the visit showed Mr Johnson was "in a panic" about rising support for Scottish independence.
Scotland's First Minister Nicola Sturgeon did not meet Mr Johnson during the trip but said she would continue to work with his government on the "immediate priority" of tackling coronavirus.
Ms Sturgeon said she did not think anyone should be "championing and celebrating a pandemic that has taken thousands of lives" to make a constitutional argument.
Mr Johnson said he "pledged to be a prime minister for every corner of the United Kingdom" when he entered Downing Street one year ago, adding that the response to the pandemic had shown his government's commitment to the whole of the UK.
The UK government has coordinated much of the country's economic response to the virus, including the coronavirus job retention furlough scheme.
But devolved governments have had control over most public health measures and have been able to set more local timetables and messaging.
Although the whole of the UK entered lockdown in the same week, each constituent part has eased restrictions at a different rate.
Phase 3 of Scotland's "route map" out of lockdown began last week, as pubs, restaurants, hairdressers and barbers were allowed to reopen.
They were allowed to reopen in England slightly earlier on 4 July, along with holiday accommodation – including hotels, B&Bs, cottages, campsites and caravan parks.
---
Boris Johnson must have found recent opinion polls conducted in Scotland to be awkward reading.
Surveys suggesting rising support for Scottish independence and a significant gap between his approval ratings and those of Scotland's First Minister, Nicola Sturgeon, appear to have prompted him to make his first visit to Scotland since last year's general election.
The prime minister wants to use the trip to remind people in Scotland just how much cash the UK treasury has spent in response to the coronavirus crisis.
He is stressing that it is the Westminster government that has supported 900,000 people who might have otherwise lost their jobs and produced billions of pounds in extra spending for the NHS.
The SNP don't look too worried about a prime ministerial trip denting support for their cause.
On her 50th birthday, on Sunday, Nicola Sturgeon tweeted that a visit for Boris was the best birthday pressie she could hope for.
Every time the PM tells voters that it is only as part of the UK that Scottish businesses and public services could afford to cope with the pandemic, the SNP will reply that they are sick of being told that Scotland is "too wee, too poor and too stupid" to be independent.
---
Whole country
Speaking in Orkney, where he met local fishermen, Mr Johnson said the "merits of the union" had been "proved throughout this crisis", citing the work of the military and the Treasury's support for workers and firms.
The UK government says the furlough and self-employment schemes have supported 900,000 jobs in Scotland, and that £4.6bn of additional funding was being provided to the Scottish government.
The prime minister also said not enough time had passed for another independence referendum to be held, saying the 2014 vote was a "once in a generation" event.
He said: "What I'm saying is that the union is a fantastically strong institution. It's helped our country through thick and thin.
"It's very, very valuable in terms of the support we've been able to give to everybody throughout all corners of the UK, and we had a referendum on breaking up the union a few years ago – I think only six years ago. That is not a generation by any computation and I think what people really want to do is see our whole country coming back strongly together, and that's what we're going to do."
'Political weapon'
Ms Sturgeon tweeted that the prime minister's visit to Scotland "highlighted the argument for Scottish independence".
However she said politicians should remain focused on tackling the coronavirus pandemic and "not use it as a political weapon".
At her coronavirus briefing on Thursday, Ms Sturgeon said she had "worked very hard to have a collaborative approach to the other governments of the UK".
She said financial support from the Treasury was "very welcome", but said it should be clear that "this is borrowed money" which would have to be repaid by Scottish taxpayers too – "it's not some kind of favour that has been done".
The first minister said UK-wide actions by Mr Johnson's administration were a reflection of where powers lie, saying that "if we held the powers we would be doing these things ourselves".
She added: "I just don't think any of us should be championing and celebrating a pandemic that has taken thousands of lives as some example of the pre-existing political cases we want to make.
"This has been a heart-breaking crisis that we are not out of yet. Too many people people have died and all of us have a really solemn responsibility to focus on and get our countries through, and that's what I'm going to continue to do.
"Campaigning right now is not my priority. Boris Johnson has every right to be on a campaign visit but in his shoes it's not what I would do."
Real Life. Real News. Real Voices
Help us tell more of the stories that matter
Become a founding member
Mr Johnson also announced £50m of funding from the UK government for Orkney, Shetland and the Western Isles – the latest in a series of "city and region deals" which see Scottish and UK ministers each pledge cash to various areas for spending on new infrastructure and local development schemes.
The Scottish government has also committed £50m to the "Islands growth deal", which will target sectors including tourism, energy and skills.
The timing of Mr Johnson's visit comes amid a "perfect storm" over Scottish independence, according to Sir Tom Devine, an emeritus professor of Scottish history at Edinburgh University.
Sir Tom told BBC Two's Newsnight the union is in its most fragile condition since 1745, and that opinion polling suggesting increasing support for independence in Scotland has been consistent for some time.
Newsnight's political editor Nick Watt added that a senior SNP source had told him they believed the party's moment "is at last arriving".
At Prime Minister's Questions on Wednesday, the SNP's Westminster leader Ian Blackford said Mr Johnson was visiting due to recent polls suggesting support for independence was on the rise.
Mr Blackford told BBC Radio 4's Today programme the prime minister's message would go down "particularly badly" in Scotland.
"I think what we've demonstrated over the course of the last few months [is] that in the areas of devolved responsibility, in the areas of public health, the leadership that's been shown by our first minister is in sharp contrast to the bluster that we've seen from Boris Johnson," he said.
Subscribe to the newsletter news
We hate SPAM and promise to keep your email address safe