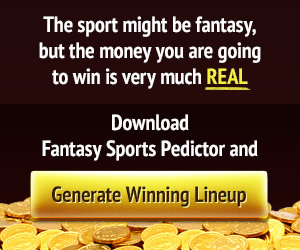 Boris Johnson
Parliament: MPs and peers return after court rules shutdown unlawful
Media playback is unsupported on your device Media captionMichael Gove "disagrees" with court decision as MPs returnMPs and peers will return to Parliament shortly after the Supreme Court ruled that its suspension was unlawful. Boris Johnson, who flew back from a UN summit this morning, will address the Commons amid calls for him to resign.The…
MPs and peers will return to Parliament shortly after the Supreme Court ruled that its suspension was unlawful.
Boris Johnson, who flew back from a UN summit this morning, will address the Commons amid calls for him to resign.
The PM has said he "profoundly disagreed" with Tuesday's landmark ruling but he would respect it.
Chancellor of the Duchy of Lancaster Michael Gove said he would not criticise the court, but he "disagreed with their position".
Five government statements have been confirmed – including from the prime minister and Leader of the House Jacob Rees-Mogg.
There will also be two urgent questions from MPs – one asking for a statement from the Attorney General on the legal advice he gave ahead of suspending Parliament, and another on possible conflicts of interest for the prime minister over payments to a US businesswoman.
Opening proceedings, Mr Bercow welcomed back MPs to "our place of work", and announced the record had been changed to show there had not been a "prorogation", but an "adjournment" in lieu of the court judgement.
Following Tuesday's unanimous ruling, Labour leader Jeremy Corbyn brought forward his party conference speech so he could return to Westminster on Wednesday.
Speaking to BBC's Radio 4 Today programme, he reiterated his call for Mr Johnson to resign, and said the court's decision had left the PM "badly wanting".
But he said he would not be proposing a motion of no confidence, which could trigger a general election, until it was "very clear" the prime minister would seek an extension to Brexit to prevent a no-deal and the EU had agreed to it.
"He should apologise both to [the Queen], but more importantly apologise to the British people for trying to shut down our democracy in a crucial time when people are very worried about what will happen on 31 October," Mr Corbyn added.
The Supreme Court ruled it was impossible to conclude there had been any reason – "let alone a good reason" – to advise the Queen to prorogue Parliament for five weeks in the run-up to the Brexit deadline of 31 October.
Mr Johnson, who was attending the UN General Assembly in New York, spoke to the Queen after the ruling, a senior government official said, although no details of the conversation have been revealed.
The prime minister also chaired a 30-minute phone call with his cabinet.
A source told the BBC Mr Rees-Mogg told cabinet ministers on the call that the action by the court had amounted to a "constitutional coup".
Mr Rees-Mogg was among the government ministers who went to Balmoral in August to ask the Queen to approve the suspension of Parliament.
Justice Secretary Robert Buckland warned others not to attack the judiciary, saying it "always acts free from political motivation or influence".
The one thing we can be sure of is the government is going to face a barrage of criticism from all sides of the House of Commons later.
As a member of the cabinet said to me, Parliament and the opposition will now be able to keep the government as political hostages and almost play with them in their agony.
But it is quite something to hear a senior member of government, run by the Conservative and Unionist Party – whose principals have always been about trying to preserve the status quo and respecting the country's institutions – still saying they don't believe they did anything wrong.
You can see how No 10 are trying to play all of these things. We have seen it time and again that the response of this government is to double down when things go wrong.
But increasingly there is unease among ministers in government about this approach and there is unease in the Tory party.
It may well, in time, play to their Brexit-backing bases, but, my goodness, this is risky.
Some people believe that strategy is not just speeding them towards being able to keep their promise over Brexit – it may also speed them towards crashing into a brick wall.
But we will only know in time, when the public give their verdict, if that is a strategy that will crash and burn or whether it is something they can use to their advantage.
Speaking after the ruling, Mr Johnson insisted the suspension of Parliament had been necessary in order for him to bring forward a Queen's Speech on 14 October outlining his government's policies.
But the court found that the effect of such a move stopped MPs from scrutinising the government.
The prime minister said he "refused to be deterred" from getting on with "an exciting and dynamic domestic agenda" and to do that he would need a Queen's Speech.
The court ruling does not prevent him from proroguing again in order to hold one, as long as it does not stop Parliament carrying out its duties "without reasonable justification".
A No 10 source said the Supreme Court had "made a serious mistake in extending its reach to these political matters" and had "made it clear that its reasons [were] connected to the Parliamentary disputes over, and timetable for" Brexit.
But Supreme Court president Lady Hale emphasised in the ruling that the case was "not about when and on what terms" the UK left the EU – it was about the decision to suspend Parliament.
Real Life. Real News. Real Voices
Help us tell more of the stories that matter
Become a founding member
Speaking to Today, Mr Gove said he "appreciated the gravity" of the decision by the Supreme Court, but he disagreed with their position.
Pushed on whether the government would apologise, Mr Gove said they should not say sorry for "having a strong domestic agenda" and seeking a Queen's Speech.
Instead, he reiterated calls for Parliament to agree to hold a general election and "let the people decide".
MPs passed a law before Parliament was suspended to force the PM to ask for an extension from the EU if a deal – or approval for no deal – was backed by the Commons by 19 October.
But Mr Johnson has said under no circumstances would he request an extension, so opposition MPs fear no deal could still happen.
Liberal Democrat leader Jo Swinson agreed that getting the extension was "the best way forward" before an election.
"Our country is in a moment of great peril and it is hugely important we don't risk crashing out of EU – that is the risk of an early vote of no confidence [in Boris Johnson]," she said.
Ms Swinson said opposition parties should "explore all options for taking no deal off the table", adding: "Then we can get rid of the prime minister who is unfit for office."
Scotland's First Minister, the SNP's Nicola Sturgeon, Wales' First Minister, Labour's Mark Drakeford, and Sinn Fein's vice-president, Michelle O'Neill have all called for Mr Johnson to resign.
Downing Street has insisted there is no question of him standing aside.
And Mr Johnson was backed by US President Donald Trump at a joint press conference at the UN summit.
"I'll tell you, I know him well, he's not going anywhere," said Mr Trump, after a US reporter quizzed the prime minister on whether he was going to resign.
Subscribe to the newsletter news
We hate SPAM and promise to keep your email address safe