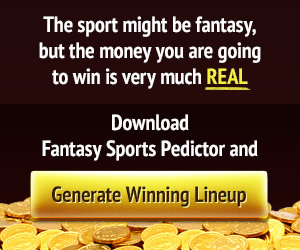 Donald Trump
News Wrap: Earth Day's 50th anniversary arrives for a cleaner planet
Judy Woodruff: In the day's other news: Wall Street steadied, as oil prices halted their plunge and recovered a little.The Dow Jones industrial average gained 457 points, to close at 23475. The Nasdaq rose 232 points, and the S&P 500 added 62.President Trump says that he is putting Iran on notice to stay away from…
Judy Woodruff:
In the day's other news: Wall Street steadied, as oil prices halted their plunge and recovered a little.
The Dow Jones industrial average gained 457 points, to close at 23475. The Nasdaq rose 232 points, and the S&P 500 added 62.
President Trump says that he is putting Iran on notice to stay away from U.S. ships in the Persian Gulf. Last week, the U.S. Navy said that Iranian vessels repeatedly darted close to American warships while they were in international waters.
Today, the president tweeted that he's ordered the Navy to — quote — "shoot down and destroy any and all Iranian gunboats if they harass our ships at sea."
Pentagon officials said that the tweet reinforces existing rules.
Meanwhile, Iran's Revolutionary Guard launched its first military satellite today. The Guard said the satellite was fired into orbit from a desert base.
But, in Washington, U.S. Secretary of State Mike Pompeo condemned the act.
Judy Woodruff:
The U.S. argues that Iran is getting closer to developing nuclear-tipped ballistic missiles. Iran denies that it wants nuclear weapons.
Back in this country, a federal appeals court today permitted Arkansas to ban most surgical abortions during the pandemic. That reversed a lower court's ruling. Texas has also been allowed to enforce abortion curbs related to COVID-19, but courts have blocked similar bans in three other states.
Former Vice President Joe Biden won the backing of another Democratic vice president today. Al Gore said that supporting Biden over President Trump was — quote — "not rocket science." Gore is now a leading climate activist.
Real Life. Real News. Real Voices
Help us tell more of the stories that matter
Become a founding member
Biden was also endorsed by one-time rival Jay Inslee. He's the governor of Washington state.
And today was the 50th anniversary of Earth Day. It came as COVID-19 lockdowns have suddenly cleared much of the air and the water. In Paris, for example, before-and-after images illustrate how air pollution is improved 50 percent from the previous five years. The same is true in New Delhi and a number of other cities around the world.
Subscribe to the newsletter news
We hate SPAM and promise to keep your email address safe