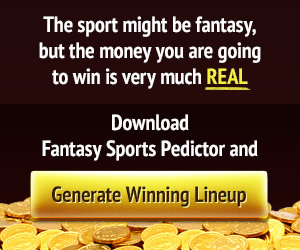 My name is Darren and I'd like to tell you my story.
I am a full-time plumbing and heating engineer and run Builderall 3 on the side I am hoping to retire one day and do this which I enjoy I suppose you could say I have an entrepreneur side that I did not know about.
I have tried different videos some are not that great but you have to start somewhere right
check out my videos here https://youtu.be/Mn47yw_4zf0
also if you like pinterest  https://www.pinterest.co.uk/darrenshealthandwealthtoinclud/
If you are serious about setting up your own business for digital marketing it could cost you a significant amount of money to get a business initially off the ground. If your paying as I do, this is also which is also tax deductible.
For only $69.00 a month which is the Business Package This gives you everything in the box including the extra 20 + tools which are out of this world really good to convert any business that you decide to get into seeing the link below for part one of this review
Once you get started you could attract 4 to 5 leads a day, have the opportunity to make on a commission, or if going conservative have the potential of earning Passive income & Beyond
In the first month with the help of free training, it explains how to achieve this with the aid of mentors such as myself or my mentor Marissa Romero.
The Lovely Marissa Romero is killing it with this platform making thousands every month! With owning a youtube channel she teaches as she has taught myself offering a considerable amount of knowledge. Without investing in money this won't work. It cannot be expected to make thousands of pounds without investing money in first. Or can it…
In comparison paying $69.00 a month you could receive returns possible. This is not a scam or pyramid scheme. Check out the views on youtube from various other mentors that are on life-changing money as we speak and hopefully you won't be too far from this goal soon enough either.
I afford £69.00 a month which then unlocks the right for the user to resell builderall with the lifetime of updates, free add ons, extra apps and tools, The full business suit in the box and everything you need to get started to include an email responder.
Separate from this is just the small part of Builderall affiliate. By selling the software and getting commissions there are several more things that I can show you which could 10x your money once you are signed up. You have to have your own Builderall account active to achieve this click on the link below- 🙂 https://bit.ly/2MkMJmM and change your life now. When you are signed up please email me at darren.brown@hotmail.co.uk
All you need to do is purchase builderall for the excess of $69.
I can give you free training on how to use the software to get you started.
The training is only free to those that sign up to me, after all, I want you to be successful as I am.
What's included in the price:
I will show you a step by step over my shoulder view on how to design and launch including setting up mail responder.
I will demonstrate how to promote affiliate links and set up a landing page to including advanced training on links and tags with where to get free traffic describing the process.
I will promote how to achieve landing pages without getting banned on youtube or facebook and how to set up social media adds.
Finally, I will send you bonuses which prove a high converting way of building your commissions and producing money.
Good luck to you.
Real Life. Real News. Real Voices
Help us tell more of the stories that matter
Become a founding member
Here below is a method of also growing your own followers for Builderall signups showing step by step detailed instructions on how to do this to get you up and running:
Buiderall tools and applications
Unlimited Professional Email Marketing
Unlimited professional e-commerce
Webinar and streaming platform
Facebook Messenger
Chat Bot
Autopost manager tools
Affiliate Marketplace Leveraged affiliate system
Builderall Business community
Unlimited pages and subdomains
Connect up to 15 domains
Bandwidth and unlimited visitors
Third-party integrations SSTP included
Premium local and CDN hosting
Ticketing Support System
And Much Much More check out the site for more details
Please Click Here to Signup: https://bit.ly/2MkMJmM
Subscribe to the newsletter news
We hate SPAM and promise to keep your email address safe