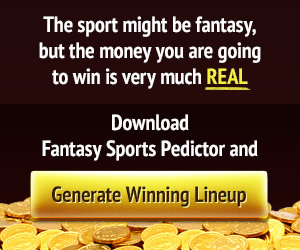 crypto news
Multiple Traders Predict an Incoming Altseason in Crypto
Most cryptocurrencies other than bitcoin have been languishing in crypto winter for over two years. This is particularly true for alternative coins, or altcoins, in their bitcoin (BTC) pairs. Most have lost over 90 percent of their value from their peak. However, the winds appear to be changing. Many altcoins have lost so much value…
Most cryptocurrencies other than bitcoin have been languishing in crypto winter for over two years. This is particularly true for alternative coins, or altcoins, in their bitcoin (BTC) pairs. Most have lost over 90 percent of their value from their peak.
However, the winds appear to be changing. Many altcoins have lost so much value that they look ready to start a new market cycle. This prompted a handful of reputable traders on Crypto Twitter (CT) to start feeling bullish about the prospects of these coins. They believe that an altcoin season, or altseason, is on the horizon.
Bitcoin Dominance Rapidly Falling
One way experienced crypto traders predict the possibility of an altcoin season is by looking at the Bitcoin Dominance Index. This index measures the market cap of bitcoin against the overall market cap of all cryptocurrencies.
A slumping bitcoin dominance index strongly suggests an incoming altseason. This tells us that altcoins are rising in value against bitcoin.
Crypto enthusiast Paddy Stash has been keeping a close eye on the index. The analyst sees the index breaking down in the next few days.
In addition, a pseudonymous trader that goes by the name of Crypto White Walker sees an altcoin insurrection. He also predicts that the index will drop all the way down to 65 percent.
On the other hand, trader Rampage is expecting a bigger index drop to 59 percent. That's an 8 percent plunge from current levels. This should give altcoins a big window to pump.
Top Altcoins Looking Good Against Bitcoin
With Bitcoin Dominance shrinking, the majors appear to be making their move. Leading the pack is Ethereum, which is up by over 33 percent against bitcoin from the local bottom. Trader Pierre was one of the first to notice the bullishness of the pair.
Litecoin is also advancing against bitcoin. Trader X0 spotted a convincing breakout.
Even the most-followed trader on Twitter, Peter Brandt, chimed in. In a tweet, he wrote that Ripple might be carving a bottom against bitcoin.
Big Traders Preparing for Altcoin Pump
With these developments, widely followed traders on CT are forecasting an altcoin renaissance. For instance, Cobie-Wan Kenobi, "the founder of Crypto Twitter" as it says on his profile, hinted at the possibility of an altseason.
Also, the CryptoBull, who has amassed over 140,000 followers, believes that an altseason is coming.
We asked other crypto traders if they think we will have an altseason before the end of the year. Beastlorion said,
Real Life. Real News. Real Voices
Help us tell more of the stories that matter
Become a founding member
Yes, [I am] watching November.
The trader added,
Basically, because of this.
Trader Max also responded to our query. The trader replied,
One word: yes.
The Wolf Of All Streets, when asked whether he thinks altcoins will fly before year-end, replied,
Relative to their bottom, I think many have been flying already for a month.
It's been a while since a bunch of reputable CT traders called for an altseason in crypto. It may be possible that we'll actually get one before this year ends.
Disclaimer: The above should not be considered trading advice from CCN. The writer owns bitcoin, Ethereum, and other cryptocurrencies. He holds investment positions in the coins but does not engage in short-term or day-trading.
This article was edited by Gerelyn Terzo.
Last modified (UTC): October 5, 2019 16:18
Subscribe to the newsletter news
We hate SPAM and promise to keep your email address safe