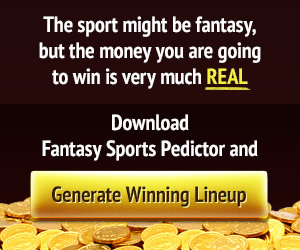 crypto news
Mining Bitcoin Has Never Been Easier with MINETA's Cloud Mining Service
MINETA Bitcoin Cloud Mining facilitates an easy and affordable way of mining your own Bitcoin without having to invest exorbitant amounts into mining hardware. MINETA's Cloud Mining Service MINETA is an established name in the cloud mining industry. The company is also backed by leading Bitcoin mining hardware manufacturer Bitmain Technology Ltd., with decades of…
MINETA Bitcoin Cloud Mining facilitates an easy and affordable way of mining your own Bitcoin without having to invest exorbitant amounts into mining hardware.
MINETA's Cloud Mining Service
MINETA is an established name in the cloud mining industry. The company is also backed by leading Bitcoin mining hardware manufacturer Bitmain Technology Ltd., with decades of knowledge and experience in operating data centers efficiently.
MINETA's Bitcoin Cloud Mining Service offers low-cost, crypto mining contracts which only require a small maintenance fee. This affordable mining solution will allow more people to get involved in the crypto mining market.
Bitcoin mining has never been easier, as with MINETA's services you can start mining it right now. The investment is minimum, and the fees and risks are also low.
The Bitcoin Cloud Mining Contract
The two-year contract offered by MINETA includes SHA-256 Mining Power, with a minimum hashrate purchase of 1 TH/s at 40$.
The hardware used is a Bitmain Antminer S17, one of Bitmain's most recent Bitcoin miner models. The maintenance fee is of 5%, and it will cover costs such as electricity and cooling, to keep the miner at full capacity.
The mined Bitcoins will be credited to your MINETA wallet every 12 hours, and the user will be able to withdraw them if the amount is over 0.0005 BTC.
MINETA Wallet
As you will need a crypto wallet to store your mined Bitcoin, the platform has also created a digital wallet that benefits from enhanced security features.
Real Life. Real News. Real Voices
Help us tell more of the stories that matter
Become a founding member
Worldwide Data Centers
MINETA's mining power is provided by third-party Mining Farms which are scattered all over the world in order to yield the best mining results in an efficient manner. Through its Bitmain Technology Ltd., several of their data centers are established in countries such as China, U.S.A., and Canada.
Is MINETA Regulated?
MINETA is approved and regulated by the Canadian State, and the company's registration information is available to be publicly verified by anyone. It is important that the firm can prove its legitimacy, as many cloud mining services turned out to be scams.
Earn Additional Profit by Referring New Clients
You can also make extra profits by sending new customers to MINETA's mining services. Then, you can be rewarded with a discount between 5-20% on hosting services and money contracts for each customer that you refer. All you have to do is sign up and share your referral link.
Start Mining Bitcoin Today with MINETA
The crypto mining industry has increased in difficulty, both in the financial and technical aspects. To own and operate your personal mining equipment, you will have to invest a lot of money in order to buy the latest hardware, set it up on your own, and also take care of the cooling and electricity costs.
MINETA makes things easier for those that want to mine their Bitcoin, but lack the technical knowledge, space, time, and money to do it on their own.
This is a paid-for submitted press release. CCN does not endorse, nor is responsible for any material included below and isn't responsible for any damages or losses connected with any products or services mentioned in the press release. CCN urges readers to conduct their own research with due diligence into the company, product or service mentioned in the press release.
Last modified (UTC): September 30, 2019 12:00 PM
Subscribe to the newsletter news
We hate SPAM and promise to keep your email address safe