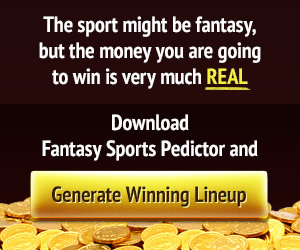 Donald Trump
LIVE: Here come Apple's quarterly earnings (AAPL)
Apple blew past Wall Street's expectations for its fiscal third-quarter earnings, reporting revenue of $59.7 billion.iPhone revenue rose 2% to $26.4 billion for the quarter, but the company hinted at a delay for the anticipated 5G model.Apple reported growth across all of its product lines for Q3, from the iPhone, which has seen slowed growth…
Apple blew past Wall Street's expectations for its fiscal third-quarter earnings, reporting revenue of $59.7 billion.
iPhone revenue rose 2% to $26.4 billion for the quarter, but the company hinted at a delay for the anticipated 5G model.
Apple reported growth across all of its product lines for Q3, from the iPhone, which has seen slowed growth in recent years, to its booming wearables and services businesses. 
The results come just after CEO Tim Cook testified before Congress about the company's App Store policies, an important part of Apple's growing services business. 
Apple posted revenue of $59.7 billion for its fiscal third quarter, breezing past Wall Street's muted expectations and showing growth across all product categories — including the iPhone.
Shares of Apple were up about 6% after hours, pushing the company's stock price above $400 for the first time ever. The company also said it plans to initiate a 4-for-1 stock split next month to make the stock "more accessible to a broader base of investors."
Here's a look at the key numbers:
Q3 revenue: $59.7 billion. Analysts were expecting $52.3 billion. In the same quarter a year ago, Apple posted revenue of $53.8 billion.
Q3 earnings per share: $2.58. Analysts were looking for $2.07. In last year's Q3, Apple earned $2.18 a share.
iPhone revenue: $26.4 billion. Apple posted iPhone revenue of $25.9 billion a year ago.
Services revenue: $13.1 billion. Apple's revenue segment generated $11.5 billion in the same period last year.
Wearables revenue: $6.4 billion. Apple posted $5.5 billion in revenue for its wearables business in last year's third quarter.
Total revenue increased 11% year over year, which Apple said was driven by both products and services — and reflected growth across all geographic segments.
Apple did not issue revenue guidance for its fiscal fourth quarter. 
The better-than-expected earnings come as the pandemic has created uncertainty for Apple's business. In its fiscal second quarter three months ago, Apple reported revenue growth of just 1% — billions below its initial guidance for that quarter, which it rescinded before reporting its results. Apple didn't issue guidance for its fiscal third quarter because of the pandemic. 
The iPhone returns to growth
Apple's booming wearables and services businesses had previously served as bright spots in the company's earnings reports as iPhone sales had stalled.
But that changed in Q3 as iPhone sales grew by 2%, driven by stronger demand in May and June.
Apple also cited positive reception to the iPhone SE, the $400 iPhone it released in April, as a key driver behind its smartphone sales. 
Analysts were looking for clues about Apple's 5G iPhone launch during the earnings call — and Apple provided just that. The company said it expects supply of a new iPhone to be available "a few weeks later" compared to last year's late September iPhone launch. Apple rarely if ever discusses unreleased products, but the company made such comments in the context of providing insight into the quarter ahead since it did not provide revenue guidance. 
Real Life. Real News. Real Voices
Help us tell more of the stories that matter
Become a founding member
"This year the supply of the new product will be a few weeks later than that," Luca Maestri, Apple's senior vice president and chief financial officer, said on the company's earnings call. 
Wearable sales growth decelerated as expected, but the segment still hit record sales for a non-holiday quarter. Services also continued to boom, with Apple reporting growth a 15% — a new record for the June quarter. The results also come on the heels of a major antitrust hearing on Wednesday, in which CEO Tim Cook testified about the company's App Store policies — a core component of the company's services business. 
"In uncertain times, this performance is a testament to the important role our products play in our customers' lives and to Apple's relentless innovation," Apple CEO Tim Cook said in a press release.
As for the mechanics of the 4-for-1 stock split, each Apple shareholder of record at the close of business on Aug. 24 will receive 3 additional shares for every share held. Trading will begin on a split-adjusted basis on Aug. 31.
This story is developing. Please refresh for the latest.
Subscribe to the newsletter news
We hate SPAM and promise to keep your email address safe