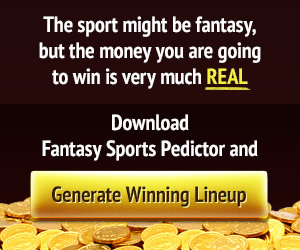 Boris Johnson
Lady Sylvia Hermon to stand down as MP for North Down
Image copyright Amber Image caption Lady Hermon joined the Ulster Unionist Party in 1998 but later quit to sit as an independent unionist Lady Hermon has confirmed she is standing down and will not run to retain the Westminster seat she has held for 18 years.She first won the North Down seat in 2001 as…
Lady Hermon has confirmed she is standing down and will not run to retain the Westminster seat she has held for 18 years.
She first won the North Down seat in 2001 as an Ulster Unionist.
She left the party in 2010 after it agreed an electoral pact with the Conservatives and since then has sat as an independent unionist.
In a statement she said it had been a "particularly difficult" decision – but the right one for her family.
The 64-year-old said she was "profoundly grateful" to all those who had voted for her in the last five general elections, adding it was with "enormous sadness" that she would not be standing in the general election on 12 December.
"Now, however, my priorities for the next few years are to spend my time at home in Northern Ireland to see more of my family and to step back from the frontline of public life," she said.
"If my successor enjoys the role of MP for North Down half as much as I have done, a smile will constantly be on his or her face."
Several high-profile people from across the political spectrum took to social media to pay tribute to the outgoing MP.
Taoiseach (Irish Prime Minister) Leo Varadkar described her as an "honourable and brave politician".
Northern Ireland Secretary Julian Smith said her "integrity, passion and commitment to Northern Ireland has been outstanding".
Lady Hermon was a law lecturer at Queen's University at the same time as David Trimble, who later went on to become leader of the Ulster Unionist Party (UUP).
She entered politics in 1998, joining the UUP having been impressed with its role in the Good Friday Agreement negotiations.
Within the UUP, Lady Hermon was regarded as being on the more socially liberal wing of the party.
In 2001, she won the North Down seat for the UUP, defeating the incumbent by more than 7,000 votes.
During the campaign she won the support of the Alliance Party, which withdrew its own candidate.
Remainer
In 2005, she was the only Ulster Unionist MP to retain her seat after the party suffered a slew of defeats in the Westminster election.
Five years later, she formally cut ties with the UUP after it agreed an electoral pact with the Conservatives.
She then opted to sit in Westminster as an independent unionist MP.
She backed remain in the 2016 EU referendum and in 2017 she was returned as the only pro-Remain MP from Northern Ireland to take her seat in the Commons.
Lady Hermon has been a vocal critic of the Conservatives' Brexit plans for Northern Ireland and last month she voted against Prime Minister Boris Johnson's Brexit deal.
In July 2019, she voted in favour of legislation in the Commons to legalise same-sex marriage and decriminalise abortion in Northern Ireland.
Lady Hermon's honorary title stems from the knighthood conferred on her late husband, Sir Jack Hermon, a former chief constable of the Royal Ulster Constabulary (RUC).
Sir Jack and Lady Hermon had two sons together during their 20-year marriage.
While their children were still young, Sir Jack developed Alzheimer's Disease and died in 2008.
Subscribe to the newsletter news
We hate SPAM and promise to keep your email address safe