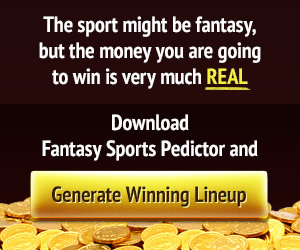 Donald Trump
How Trump Could Blow Up the Republican Lobbying Machine
The modern GOP shaped K Street. Trump's presidency threatens to cause its unraveling. The For the Washington Monthly's 50th anniversary issue, twenty former editors revisited one of their most important stories for this magazine. They looked at pieces that had an impact on the world or on themselves; that presaged something big to come; or…
The modern GOP shaped K Street. Trump's presidency threatens to cause its unraveling.
The
For the Washington Monthly's 50th anniversary issue, twenty former editors revisited one of their most important stories for this magazine. They looked at pieces that had an impact on the world or on themselves; that presaged something big to come; or that were totally wrong in an interesting way. Below is one of the resulting essays. Read more of them here.
To support our work, please consider making a donation. We're a nonprofit that relies on reader support, and from November 1 to December 31, your contribution will be doubled by NewsMatch.
It can be hard to remember, now, what a successful president George W. Bush had been.
You have to pierce through the miasma of scandal and failure that left him one of the most unpopular presidents in modern American history. But before Hurricane Katrina, before the Valerie Plame leak scandal and the mass firings of U.S. attorneys, before the cascading, costly calamities of the Iraq War and the financial crash, Bush practically ran the table.
Elected with a minority of the popular vote, Bush nevertheless governed like a landslide winner, advancing a conservative agenda at a pace that left Democrats dizzied and dismayed. He pushed through massive, deficit-busting tax cuts aimed mostly at the rich. His administration rolled back workplace safety and environmental standards and rewrote media ownership rules to favor large conglomerates. He expanded Medicare's private insurance component and added a prescription drug benefit cheered by big pharma. Bush was even emboldened enough to launch an attempt at privatizing Social Security, the so-called third rail of American politics. 
In early 2003, Washington Monthly editor in chief Paul Glastris and I began thinking about a story that would help explain why Bush was so successful. A major factor, of course, was the overwhelming public approval of his response to the 9/11 attacks. But there was also something else at play. Big presidential initiatives have long had to navigate the thicket of trade associations and other special interests known as "K Street." Until the Bush years, K Street—so named for the Washington avenue that historically housed many lobbying firms and Beltway corporate outposts—always played both sides. Big companies and trade associations tended to employ a mix of Republican and Democratic lobbyists, so they would be well connected no matter who was in charge in any given year. Lobbyists were linked to their old bosses on Capitol Hill or in executive agencies, but loyal first to their new ones in the private sector. Many major sectors hedged their bets, funneling comparable amounts of campaign cash to both parties so they would never be left out in the cold. In the 1990s, a fashion grew for bipartisan lobbying firms, with both Republican and Democratic partners, designed to serve corporate clients in any political climate. 
From the rise of the modern administrative state through the Clinton years, K Street held enormous power to reshape legislation to its liking or, failing that, to block it altogether. But during Bush's first term, K Street was uncommonly pliant, even subdued. The Republican Party had conquered Washington's special interests. In my piece for the Monthly, I set out to explain how.
The magazine had recently moved into new offices near the White House, a stone's throw in distance—but worlds away culturally—from the steakhouses and sleek offices of K Street. Over deli sandwiches and plates of homemade moussaka—supplied by the late Kukula Glastris, our consummate books editor and the unofficial den mother to the underpaid, twentysomething Monthly staffers—Paul and I batted around ideas. I interviewed dozens of politicians, lobbyists, and former Hill staff, who provided our first clues.
Swaths of the old Republican professional class in Washington have been displaced by a new group of Trump acolytes and hangers-on, building a mini patronage machine inside the carapace of the old one.
K Street, it turned out, didn't just work for its corporate clients anymore. Now, under Bush, it worked for the GOP, too. Over the previous decade, the party had built a mirror image of the old Democratic political machines. The spoils were not judgeships or jobs in the county clerk's office, but mid-six-figure jobs on K Street and lucrative contracts for privatized government programs—with a cut of those profits steered back in the form of campaign contributions to Republican committees and candidates. Each week, senior Republican leaders on the Hill met with a small group of ex-staffers to discuss job openings at leading trade associations and corporate offices. The goal was to stock K Street with party functionaries, and to purge the Democrats who remained.
We called my story "Welcome to the Machine." (This title was supplied by Paul, who assured me that "everyone" would get the Pink Floyd reference.) As a young reporter, it was my education in a certain kind of journalism, long prized at the Monthly and now much more common at mainstream news organizations, sometimes referred to in journalism as a "conceptual scoop." While my reporting yielded fresh details on the inner workings of the machine, it wasn't exactly investigative. Many examples in my story were drawn from daily newspaper coverage. The new machine, it turned out, had been sitting in plain sight. My job was to make better sense of the existing facts and explain how this new world worked to an audience that was eager for answers.
As an investigative reporter at the New York Times, I've broken some big stories. But few have had the intellectual impact, or sheer shelf life, of "Welcome to the Machine." Paul Krugman devoted a column to it, spurring broad discussion. Bloggers (remember those?) across the political spectrum posted and debated the piece. The story was eagerly consumed by liberal and Democratic readers adrift in the post-9/11 era. Even years later, I would notice the piece cited in articles, books, or opinion pieces. 
Remnants of the Republican K Street machine persist. Until very recently, some of Washington's big corporate trade associations functioned as virtual organs of the GOP. The size of the lobbying industry has increased dramatically, creating even richer potential spoils. Policy expertise resides more with well-paid former Hill aides than with their meagerly compensated counterparts still toiling in Congress.
Real Life. Real News. Real Voices
Help us tell more of the stories that matter
Become a founding member
But as I read the story back now, I am struck by how much more fragile the K Street machine was than it seemed at the time. When I wrote my story, political giving by major industries had tilted two to one in favor of the GOP. Yet money always follows power. The election of Barack Obama forced industries to recalibrate their political giving. The trauma of the financial crash and the Democrats' successful efforts to overhaul the health care system fractured some political alliances and sealed others. Wall Street became more estranged from the Democrats in the wake of the financial crash and Obama's efforts at financial reform, but the emerging powers of big tech drew closer. The 2016 election accelerated the trend. By the 2018 midterms, according to the Center for Responsive Politics, major industries were giving slightly more to Democrats in aggregate than they were to Republicans, bolstered by strong Democratic fund-raising in the financial and real estate sector and liberals' dominance in the technology, health care, and legal professions.
The Tea Party movement also disrupted the K Street machine, creating an insurgent class of Republican law-makers and candidates who painted dependable establishment conservatives as weak-kneed squishes, the better to knock them off in primaries. The resulting civil war strained the GOP's ability to smoothly mesh policy outcomes and political power.
Then came the ultimate political insurgent, Donald J. Trump. Many traditional Republican donors in the business world closed their wallets to candidate Trump during the 2016 cycle, believing him to be politically toxic and unelectable. Yet during his first two years as president, Trump granted establishment Republicans and their industry allies an almost unprecedentedly free hand in shaping policy. In some sectors—energy, in particular—government and business have become almost indistinguishable. At the start of this year, former lobbyists ran four different federal agencies. When it comes to environmental and extractive policies, the machine whirs along like never before. And it can still deliver policy outcomes: The Trump tax cut, engineered by Republicans on Capitol Hill, was in some ways a signal machine triumph of the Trump era.
But by thrusting the GOP's id—white identity politics—to the fore, Trump has made K Street–oriented machine politics more difficult for his party to maintain. His firmly held, sometimes incoherent views on immigration and trade set him on a collision course with the Fortune 500 companies that cheered his tax cuts and regulatory policies. He has feuded with major companies to settle political gripes, promising new regulations (!) to combat alleged anti-conservative censorship by Facebook and Google and seeking to stymie AT&T's merger with Time Warner to punish the latter for news coverage by its subsidiary, CNN. At times, Trump has suggested that he would break with big pharma, perhaps the congressional GOP's most loyal ally, over drug prices. Trump's Republican Party is thus both more corporatist than ever, and less.
Meanwhile, the Democratic Party's leftward drift means that its candidates face growing pressure to forego financial support from lobbyists, big business groups, and corporate PACs. Increasingly, they can afford to do so, thanks to the rise of efficient grassroots fund-raising, through online platforms like ActBlue. Even if Democrats won enough power in 2020 to construct a countervailing K Street machine, it's not clear that they would want to—or need to.
Ultimately, political machines thrive on certainty and order. Trump is allergic to both. His policies are driven more by resentment, instinct, and ego than by a considered strategy to gain and hold power. Trumpian turmoil in Washington has certainly been lucrative for K Street; total lobbying spending has begun to climb again since he took office, as businesses scramble to avoid the president's Twitter flamethrower or carve out special deals and dispensations under the cover of his chaos. But it has not been good for the old K Street machine. Swaths of the old Republican professional class in Washington have been displaced by a new group of Trump acolytes and hangers-on, building a mini patronage machine inside the carapace of the old one. Formerly C-list GOP operatives, like Corey Lewandowski, have become the Beltway's new power brokers, setting up new consultancies and lobbying shops to monetize their connection to Trump. 
But Trump's reelection appears to be an uphill climb. While the Trumpers scramble to cash in while they can, some mainstays of the Bush-era machine are eying an exit. As the Washington Post reported in April, the U.S. Chamber of Commerce—Washington's most powerful lobbying group—has faced an internal revolt from members who believe it is too aligned with the Republican Party and too timid in challenging Trump on issues like trade and global warming. Whether they are followed by other cogs in the K Street machine will depend on whether Trump and his party can build an enduring political coalition around a declining pool of mostly white voters. Unless it is properly maintained—lubricated by a steady supply of money, jobs, and policy victories—even the most exquisitely engineered contraption eventually grinds to a halt.
Correction: A previous version of this story incorrectly described the prevalence of bipartisan lobbying firms in Washington. We regret the error.
Support Nonprofit Journalism
If you enjoyed this article, consider making a donation to help us produce more like it. The Washington Monthly was founded in 1969 to tell the stories of how government really works—and how to make it work better. Fifty years later, the need for incisive analysis and new, progressive policy ideas is clearer than ever. As a nonprofit, we rely on support from readers like you.
Nicholas Confessore is a New York–based political and investigative reporter at the New York Times and a staff writer at the New York Times Magazine. He was an editor at the Washington Monthly from 2002 to 2004.
Subscribe to the newsletter news
We hate SPAM and promise to keep your email address safe