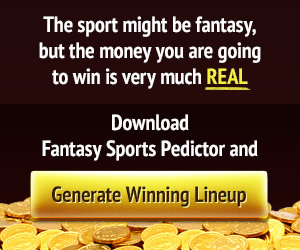 Donald Trump
How IBM is automating IT to help companies maintain business continuity during crises
The job of the corporate chief information officer was already challenging enough — managing expanding environments of multiple types of computing networks, with ever burgeoning data that needed to work round the clock and around the world. Life in a global pandemic has made the CIO's job even harder.COVID-19 has upended the lives and livelihoods…
The job of the corporate chief information officer was already challenging enough — managing expanding environments of multiple types of computing networks, with ever burgeoning data that needed to work round the clock and around the world. Life in a global pandemic has made the CIO's job even harder.
COVID-19 has upended the lives and livelihoods of hundreds of millions of people across the globe. And it has forced organizations of all sizes into technical triage to create and support remote workforces. CIOs report needing to retool and plan for a future that supports a more flexible, more digital work experience, and a workforce that is more mobile and far more reliant on the integrity of the underlying information technology infrastructure.
Because ensuring that such work is done securely and reliably is almost assuredly beyond the means of even the most capable human IT teams on their own, CIOs are seeing the need to embrace the capabilities of artificial intelligence. Many of the most innovative CIOs have already been employing some of these capabilities — which IBM refers to as "AI for IT."
But now, IBM is rolling out a new suite of AI for IT tools and services that the company has been researching, developing, and refining in recent years in collaboration with businesses across a broad range of industries.
This week IBM announced IBM Watson AIOps, a transformative technology born in IBM research and commercialized in IBM's AI Watson business. It automates key aspects of IT management and is designed to help CIOs start reducing costs and not only withstand the pressures of complex network architectures, but thrive in them.
Mastering such complexities is especially important now that so many IT networks are "hybrid multicloud" — a combination of different providers' public and private cloud systems, as well as on-premises networks.  
Watson AIOps is a real-time tool that automatically monitors, correlates, and resolves the massive amounts of unstructured data between network events, logs, and work tickets. It also detects and helps identify anomalies automatically and in real time, and it alerts administrators to take action if problems arise. 
The program is built on the latest version of Red Hat OpenShift, the open platform designed to enable so-called modernized applications to deploy and work anywhere — across different vendors' clouds, private cloud environments, and on premises — with resiliency and at scale. Notably for today's remote and distributed work environments, Watson AIOps also works with popular communications technologies including Slack and Box.  
With Watson AIOps in hand, CIOs can begin to forecast and shape future IT outcomes. They can empower IT staffs to engage in higher-value work. And to the benefit of the entire enterprise, the CIO can automate IT processes and experiences wherever possible to help lower costs and speed network and system performance.
As part of this new suite of AI for IT tools, IBM is also helping CIOs make big strides in modernizing their IT applications to become more resilient. Application Modernization Accelerator for AI is a new capability within the IBM Cloud Modernization service designed to help clients reduce the overall effort and costs associated with modernization by leveraging advanced AI technology from IBM Research. It provides a series of tools to optimize end-to-end modernization journey while accelerating analysis and recommendations relative to architectural choices. This accelerator also leverages continuous learning interpretable AI models to adapt to clients' preferred software engineering practices and stays up-to-date with the evolution of technology landscapes and platforms.
In addition to Watson AIOps and these new AI for Application Modernization services, IBM is announcing several other solutions to help drive IT automation using AI. That includes an update to IBM Cloud Pak for Automation designed to make it easier for CIOs to develop AI-based "digital workers" that automate routine work tasks like data capture.
In the meantime, a new version of Watson Assistant — IBM's virtual agent for call centers and other similar customer service settings — is also now available. It's easier to deploy and use out of the box, with no additional development required. What's more, this new version includes an auto-learning feature that can take its cues from questions coming in from users and automatically fine-tune and improve the responses based on user input.
IBM also rolled out its latest version of IBM Cloud Pak for Data, the industry's only data and analytics platform of its type. One of its many new attributes is the addition of Planning Analytics. Together, the new features will enable CIOs to give their business leaders automatic access to critical business-ready data and apply planning and risk management analytics to quickly and accurately update their business plans. And it can do all this within the collaborative, distributed work environments required during the COVID-19 crisis and in whatever the post-pandemic future may hold.
Of course, this week's news expands on the recently announced business solutions that can support COVID-19 disruption through which IBM is already helping businesses navigate today's uncertain business environment. Leading businesses and institutions have been turning to IBM industry expert services in cloud, data, and AI solutions to respond to the challenges during this pandemic.
As a new world, and a new world of business, unfolds before our eyes, IBM's AI for IT is ready to help CIOs not only survive but potentially thrive.
Watch content from IBM's recent "Think" conference to learn more about its new technology, capabilities, and tools.
Real Life. Real News. Real Voices
Help us tell more of the stories that matter
Become a founding member
This post was created by IBM with Insider Studios.
Subscribe to the newsletter news
We hate SPAM and promise to keep your email address safe