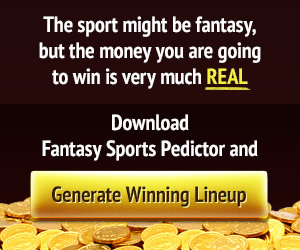 Donald Trump
HHS passes an additional $10 billion in coronavirus relief funding for hard-hit hospitals
This story was delivered to Insider Intelligence Digital Health Briefing subscribers earlier this morning.Insider Intelligence publishes hundreds of insights, charts, and forecasts on the Digital Health industry with the Digital Health Briefing. You can learn more about subscribing here.US Department of Health and Human Services (HHS) plans to tack on an additional $10 billion in aid to…
This story was delivered to Insider Intelligence Digital Health Briefing subscribers earlier this morning.
Insider Intelligence publishes hundreds of insights, charts, and forecasts on the Digital Health industry with the Digital Health Briefing. You can learn more about subscribing here.
US Department of Health and Human Services (HHS) plans to tack on an additional $10 billion in aid to hospitals highly impacted by the pandemic, per Fierce Healthcare.
The most funding will be allocated to hospitals in Illinois, New York, and Pennsylvania — where hospitals will receive $740 million, $683.6 million, and $654.6 million in aid, respectively. For context, states like New York were hit particularly hard by the novel coronavirus: New York City's hospitals are estimated to be losing up to $450 million each month.  
US hospitals are under dire financial strain — and this latest round of government funding should help them stay afloat. The financial toll of the coronavirus on US hospitals has been unprecedented, causing staff furloughs and cancelled elective procedures: The American Hospital Association predicts that US hospitals will lose $322.1 billion this year alone due to the pandemic.
And while hospitals are making efforts to recoup revenue by reeling patients back in for surgeries, many health systems are still struggling to entice patients cautious of contracting the virus to reschedule these procedures. And now, many hospitals' plans to recover financially are coinciding with a surge in coronavirus cases: Florida reported a record number of coronavirus hospitalizations last week — and Arizona stated that it would introduce 600 out-of-state nurses to increase capacity, for instance.
As such, we think hospitals in areas with rising coronavirus cases will seek refuge under the HHS' wings via its newly distributed funds — and they'll likely need a bigger cash infusion: Hard-hit Florida is receiving $287 million from the HHS compared with less-impacted states like Illinois (receiving $683.6 million), for instance. 
As hospitals continue to reel financially, they'll likely remain conservative with their tech investments — and we expect their spending to be restricted to tech with very clear returns, like enhanced revenue cycle management tools. Since the coronavirus touched down in the US, we've seen hospitals invest in need-to-have tech that ultimately drives down costs: Minnesota-based Mayo Clinic announced that it would be teaming up with AI firm Diagnostic Robotics to launch a platform to denote patient risk and assist with patient triage, for example.
It makes sense for hospitals to keep their eyes on risk-assessment tools like these, as such tech will allow cash-strapped health systems to manage their budgets for the long haul. We think tools that help health systems outsource analytics tasks and revenue cycle management are likely to remain attractive, too: Last week, we saw UnitedHealth's IT arm Optum partner with Boulder Community Health to take over nonclinical analytic work and help guide hospital strategy.
Hospitals will need to continue to plan courses of action until the coronavirus pandemic places less of a strain on business — and we expect more massive hospitals to invest in tech that will help them alleviate financial woes as coronavirus cases continue to rise, like AI firm Olive's tools, which streamline nonclinical operations including revenue cycle management.
Want to read more stories like this one? Here's how you can gain access:
Real Life. Real News. Real Voices
Help us tell more of the stories that matter
Become a founding member
Join other Insider Intelligence clients who receive this Briefing, along with other Digital Health forecasts, briefings, charts, and research reports to their inboxes each day. >> Become a Client
Explore related topics more in depth. >> Browse Our Coverage
Subscribe to the newsletter news
We hate SPAM and promise to keep your email address safe