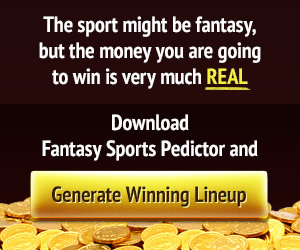 Donald Trump
GOP Senators Fear Trump Use of 'Secret Police' Is Unconstitutional: Merkley – Newsweek
Republican senators have been expressing concerns over the Trump administration's decision to deploy federal law enforcement officers to Portland, with some fearing the deployment could be "unconstitutional," Oregon Democratic Sen. Jeff Merkley has said.Speaking with Newsweek on Tuesday, Merkley said he had spoken to "several Republican colleagues who are very opposed to the secret police…
Republican senators have been expressing concerns over the Trump administration's decision to deploy federal law enforcement officers to Portland, with some fearing the deployment could be "unconstitutional," Oregon Democratic Sen. Jeff Merkley has said.
Speaking with Newsweek on Tuesday, Merkley said he had spoken to "several Republican colleagues who are very opposed to the secret police strategy of the administration."
Among the concerns expressed by GOP senators, Merkley said, are fears that the deployment represents "a massive overreach of federal power" that is "potentially unconstitutional."
Pointing to recent incidents of protesters being forced into unmarked vans by federal officers, as well as one incident that saw a protester shot in the head with what was believed to be an impact munition, Merkley said Republicans are concerned that the Trump administration has been deploying a "potentially unconstitutional strategy of arrests that violate people's civil liberties."
Get your unlimited Newsweek trial >
Further, he said, GOP Senate members have expressed concerns that the deployment has pushed America further towards the "adoption of a dictator style" of law enforcement.
That is a fear that Merkley shares in, with the Oregon senator telling Newsweek he believes the deployment has seen the use of similar tactics typically deployed under dictatorships.
"When I consider how this developed, you've got [President Donald Trump,] who loves to talk about his affection for dictators around the world… [Kim Jong-un] of North Korea, [Vladimir Putin] of Russia, [Rodrigo Duterte] of the Philippines… They use these kinds of tactics of secret police sweeping people off the streets and he's brought it to America. President Trump has brought these fascist tactics to America and they have to end," Merkley said.
While Democrats have increasingly been describing federal law enforcement officers deployed to Portland in response to unrest in the wake of George Floyd's death as "secret police," Trump administration officials have pushed back against the descriptor, with Homeland Security Acting Secretary Chad Wolf insisting on Tuesday that law enforcement personnel are simply "civilian police officers" combating "violent criminal activity."
Get your unlimited Newsweek trial >
Speaking during a press conference in Portland, Wolf also denied claims that federal officers were not properly identifying themselves, insisting that they have been wearing insignia showing they are police.
On Monday, Merkley introduced a new measure alongside fellow Democratic Congress members that would force federal officers to clearly identify themselves, while also reining in their law enforcement powers.
Formally titled the "Preventing Authoritarian Policing Tactics on America's Streets Act," Merkley said Democrats had unofficially dubbed the bill the 'No Secret Police in America Act.'"