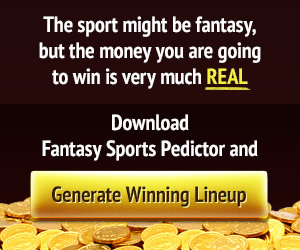 Boris Johnson
General election 2019: Boris Johnson pledges new immigration rules by 2021
Image copyright PA Media Boris Johnson has pledged to make it easier to help struggling UK companies after Brexit, if the Tories win the general election.The PM said being free of EU rules on state aid would make it quicker to intervene, and bring in "buy British" guidelines for public bodies.He added that an Australian-style…
Boris Johnson has pledged to make it easier to help struggling UK companies after Brexit, if the Tories win the general election.
The PM said being free of EU rules on state aid would make it quicker to intervene, and bring in "buy British" guidelines for public bodies.
He added that an Australian-style immigration system would be in place in place by 1 January, 2021.
But Labour criticised the Tories' past record of supporting industry.
Shadow transport secretary Andy McDonald said the prime minister's promise on state aid rules "sticks in his throat".
He said the Conservatives had "sat on their hands and used state aid as an excuse" when refusing to intervene to save a steel works in his Teesside constituency in 2015.
Business lobby group the Institute of Directors said the PM's proposals "suggest a retreat away from free and open markets" and would have "clear implications" for the UK's ability to negotiate a post-Brexit trade deal with the EU.
Free market think tank the Institute of Economic Affairs said greater use of state aid to help firms in trouble would "translate to veiled support for cronyism".
Earlier on Friday, SNP leader Nicola Sturgeon said she was hoping for another hung parliament, with her party holding the balance of power.
Mr Johnson has guaranteed that if the Conservatives win a working majority, the UK will leave the EU by 31 January at the latest.
'Brexit roadmap'
Under the terms of the withdrawal agreement, free movement from the EU will continue for 11 months after Brexit during a transition period.
Mr Johnson said a new Australian-style immigration system would be in place when the current rules end on 31 December 2020.
Under this scheme, those applying to come to the UK would be awarded points based on professional and personal characteristics, similar to the existing system for non-EU nationals.
The PM wanted to set out not just the timescale for leaving the EU but what he saw as the benefits of Brexit for voters
While the Conservatives were once the party of free trade, Boris Johnson donned the cloak of protectionism by outlining a new post-brexit state aid regime.
And he said public bodies would be encouraged to adopt a "Buy British" policy to boost local economies. Critics say these measures would impede attempts to strike a trade deal with the EU.
Mr Johnson also declined to say that no-deal preparations would be stood down but expressed confidence a trade agreement would be struck by the end of next year.
With Gisela Stuart standing next to him, politically Boris Johnson wants to highlight differences with Jeremy Corbyn on Brexit,
"By lowering the number of unskilled immigrants, the system will remove a major force that puts a downward pressure on people's wages and reduce the overall level of immigration," Mr Johnson said.
As part of what he said was a "Brexit roadmap" designed to show voters the benefits of leaving the EU, he said a re-elected Conservative government would take "immediate steps" to introduce new rules to take effect after the transition period is due to finish at the end of 2020.
These would include a new state aid regime to help industries in trouble, scrapping VAT on sanitary products and promoting a "buy British" rule for public bodies to help farmers.
Real Life. Real News. Real Voices
Help us tell more of the stories that matter
Become a founding member
The Conservatives say current EU rules on state aid are bureaucratic and inflexible, citing the difficulties the UK had in getting emergency financial for Tata Steel's UK business in 2012.
The party said introducing a new UK state aid regime would allow decisions on whether and how to intervene to be taken within days, allowing a quicker response to economic downturns.
'Level-playing field'
The PM said his aim was not to bail out failing business but to ensure a "level playing field" for industry.
Despite saying he was confident that a free trade agreement would be in place by the end of 2020 when the transition period ends. Mr Johnson added that he saw "no reason to dismantle" preparations for leaving the EU without a deal.
He said the preparations – which included pledges of £2.1bn extra spending under Mr Johnson – were "thoroughly useful" in convincing the EU that the UK was "in earnest" about leaving.
"Many of those preparations will be extremely valuable as we come out of the EU arrangements anyway, so I think they are the right thing to have done and to keep in a state of readiness," he said.
Mr Johnson said only a Conservative victory would lift the country out of its "political morass" and "deliver the change that people voted for by getting Brexit done".
He also said:
He was not "running scared" from an interview with the BBC's Andrew Neil, which other party leaders have committed to
He wanted to "take the division out" of social care funding by finding a cross-party solution which would ensure no one has to sell their home to pay for care
His previous remarks that the monarchy was "beyond reproach", which followed Prince Andrew's BBC interview, referred to the Queen rather than the Royal Family as a whole
He said it was "inconceivable" the party would bring back fox hunting and it intended to improve animal welfare after Brexit, including banning "barbaric" shark's fin soup
Appearing alongside the PM, former Labour minister Gisela Stuart said she would be voting Conservative and urged other traditional Labour voters to do the same if they wanted to see Brexit delivered.
Ms Stuart, who stood down at the 2017 election, was the most senior Labour figure in the Vote Leave referendum campaign.
"In this election, I will not vote for Jeremy Corbyn but I can vote for Brexit," she said. "A vote for Boris Johnson this time around is a vote to get Brexit done, But let me be clear, voting for Brexit this time does not make me a Tory now or in the future."
What do other parties say about state aid and immigration?
The Labour manifesto does not directly mention state aid, but the party has pledged to bring mail, rail, water and energy back into state ownership, and part-nationalise BT.
Leader Jeremy Corbyn has previously suggested he thinks EU rules could restrict the government's ability to intervene to support industry.
Labour would keep free movement rules if the UK stays in the EU following its planned referendum, or otherwise "seek to protect" them if voters opt for its Brexit deal instead.
The Brexit Party has vowed to cap permanent immigration into the UK at 50,000 a year.
The Liberal Democrats want the UK to stay in the EU, meaning it would continue to follow existing rules on state aid and free movement.
Subscribe to the newsletter news
We hate SPAM and promise to keep your email address safe