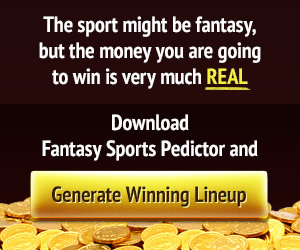 Uncategorized
Family of woman missing since 2006 refocuses search after new tip
It's been 13 years and nine months since Jennifer Kesse was last seen heading home in Orlando, Florida, after leaving her job where she worked as a financial planner. Interested in Cold Cases ? Add Cold Cases as an interest to stay up to date on the latest Cold Cases news, video, and analysis from…
It's been 13 years and nine months since Jennifer Kesse was last seen heading home in Orlando, Florida, after leaving her job where she worked as a financial planner.
Interested in
Cold Cases ?
Add Cold Cases as an interest to stay up to date on the latest Cold Cases news, video, and analysis from ABC News.
But time has not stopped Jennifer Kesse's parents Drew and Joyce Kesse from "desperately seeking her."
In 2018, the Kesse family took matters into their own hands and launched a GoFundMe page to raise money to file a civil lawsuit against the police department to access their daughter's case file and conduct an independent investigation.
"We fought long and hard to get those files, all 14,000 pages of the files — we are going through it," Drew Kesse, 62, told ABC News on Saturday.
In March, the family settled the lawsuit and agreed to pay $18,648.24 to get the records, also agreeing to have the Orlando Police Department removed from investigating the case.
"There is something very wrong with the police department," Drew Kesse told ABC News. "Something wrong with this case, something isn't being done or is being hidden. They are lying to us and have been for 13 years."
The Orlando Police Department didn't immediately respond to a request for comment from ABC News.
The family turned over the electronically filed documents to their own investigation team to re-investigate the Orlando Police Department's work.
Drew Kesse said the family received a break in the case when a woman came forward about "something weird" she witnessed 13 years ago by Lake Fischer — about 1.3 miles away from where Jennifer Kesse was last seen.
Jennifer Kesse was 24 when she was last seen Jan. 24, 2006. Her car was found abandoned almost a mile away from her home, yet her parents, Drew and Joyce Kesse, have never given up hope to find their daughter.
"The woman said she saw a truck pull up and a person took out an eight-foot long carpet, dumped it and hurried up and left," Drew Kesse said.
The dogged father informed his investigation team that deployed "the best dog team" to scour the lake with hopes to find any traces of his daughter.
Real Life. Real News. Real Voices
Help us tell more of the stories that matter
Become a founding member
"We found hits," Drew Kesse said.
Drew Kesse said they reluctantly reached out to the local police department, the Orange County Sheriff's Office.
"They worked their teams, had four dogs and they didn't have any hits," Drew Kesse said. "There is a body in that lake, but the Orange County Police Department said there is nothing there. There is something very wrong here."
Request for comment from the Orange County Sheriff's Office about the conflicting findings at the lake was not immediately returned.
"The search is ongoing," the Orange County Sheriff's Office spokesperson said in an email to ABC News.
Subscribe to the newsletter news
We hate SPAM and promise to keep your email address safe