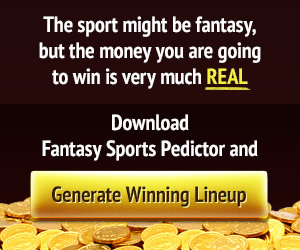 Donald Trump
Facebook is experimenting with a new iteration of its Stories discovery page
This story was delivered to Business Insider Intelligence Digital Media Briefing subscribers earlier this morning.To check to see if you already have access to Insider Intelligence through your company, click here.Facebook is reportedly experimenting with a new iteration of the platform's Stories discovery page, according to SocialMediaToday. The latest version looks to include larger panels to…
This story was delivered to Business Insider Intelligence Digital Media Briefing subscribers earlier this morning.
Facebook is reportedly experimenting with a new iteration of the platform's Stories discovery page, according to SocialMediaToday. The latest version looks to include larger panels to highlight certain stories, similar to how Instagram treats IGTV, trending Stories, and Shopping highlights within its Explore page.


Business Insider Intelligence



The separate Stories Discovery tab was first reported to be in development in June, but there's still no detail on when this change is expected to roll out. Facebook is likely looking to encourage broader adoption of the Stories format on the core Facebook platform by aligning the forthcoming Stories Discovery page with the successful Instagram Explore page.
It's likely that Facebook Stories has yet to draw significant investment from advertisers due to low engagement, but that could soon change. Last April Facebook reported 1.5 billion daily active Stories users worldwide across its family of apps, with 500 million Stories users between Facebook and Messenger.
While that's a significant number of users, there's still uncertainty about the depth of engagement among the group: Only 4% of Facebook's active users in the US have posted a Facebook Story in the past couple of years, and even fewer (2%) have swiped up on a Story, according to an October 2019 survey conducted by Bizrate Insights and shared with eMarketer.
For comparison, 87% of Instagram users have posted to Instagram Stories, according to a 2019 US study from The Preview App. Due to Instagram Stories' comparatively high engagement and reach, advertisers are attracted to the format: Instagram Stories ad revenue grew 70% year-over-year (YoY) in Q4 2019 per Socialbakers data cited by Mobile Marketer. With the launch of a separate Discovery page, Facebook is likely looking to drive more active engagement among core Facebook users by creating a space for users to purposefully explore and spend time with Stories.
With this latest iteration of a separate Facebook Stories section, the larger panels will likely help interested brands build direct response engagement, a strength of Facebook advertising. Core Facebook is regularly considered a better option for advertisers looking to drive direct interaction with their advertisements compared with Instagram, which tends to be used more for brand building.
In line with that theory, data from Kenshoo suggests an inverse relationship exists between how much an account spends on Direct Response Objectives and how much they spend on Instagram — in other words, brands that prioritize direct response deprioritize spending with Instagram.
Although it's still relatively uncertain whether Stories as a format will be conducive to direct response objectives — even on Facebook —  a broader rollout of the format on Facebook will provide an interesting test case. And if Facebook Stories do see broader user engagement as a result of the separate Discovery page, advertisers could have a better opportunity to combine the popularity and versatility of the Stories format with the direct response objectives of a Facebook campaign. 
Want to read more stories like this one? Here's how:
Check to see if you already have access to Business Insider Intelligence through your company, or inquire about access if you don't. >> Check If You Have Enterprise Access
Explore related topics in more depth. >> Visit Our Report Store
Current subscribers can log in to read the briefing here.
Real Life. Real News. Real Voices
Help us tell more of the stories that matter
Become a founding member
Subscribe to the newsletter news
We hate SPAM and promise to keep your email address safe