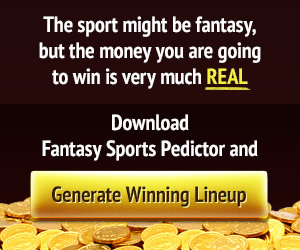 Boris Johnson
England flooding an absolute tragedy, says Boris Johnson
Media playback is unsupported on your device Media captionThe BBC's David Shukman views the scale of the flooding in the Doncaster area from a helicopterSome residents in a flood-stricken village could be out of their homes for up to three weeks as efforts continue to make the area safe.Doncaster Council said 1,900 people had been…
Some residents in a flood-stricken village could be out of their homes for up to three weeks as efforts continue to make the area safe.
Doncaster Council said 1,900 people had been taken to safety, with the village of Fishlake being one of the worst hit.
About 200 Army workers are in South Yorkshire supporting the flood effort.
The prime minister visited flood-hit Stainforth to see the emergency response. But some onlookers shouted at him to say "you took your time".
One resident told Boris Johnson: "I'm not very happy about talking to you so, if you don't mind, I'll just mope on with what I'm doing."
Mr Johnson said he understood the strength of feeling as "you cannot underestimate the anguish that a flood causes".
Shelley Beniston, who is organising supply runs in Fishlake, told Mr Johnson there had not been enough help from authorities.
When the prime minister asked if there was anything he could do to help, she replied: "I think it's more or less all coming in now, a little bit too late though."
The PM said the government was "plainly going to have to do more" to equip places with flood defences.
Speaking in Warwickshire on Wednesday evening Mr Johnson added: "We as a country need to be investing in the long term in flood defences.
"We have already put £2.6bn in as a government and we've ensured that places that are particularly vulnerable get more per capita.
"That's why I stress importance of investment in infrastructure".
Doncaster Council said every effort was being made to increase pumping so people could return home sooner but more widespread rain is forecast, with warnings in place for large parts of the country.
Met Office spokesman Grahame Madge said: "Obviously the prospect of any more rainfall is troubling for people in areas where catchments are already full.
"Taking on more rainfall is only going to add to the problems that are already there."
South Yorkshire Fire and Rescue Service said it was monitoring the weather "closely" and had "resources on the ground and on standby if needed".
Assistant chief fire officer Steve Helps advised residents to "watch the news, monitor the weather forecast and of course to take direction from the police, the emergency services or local authorities".
Contingency plans include additional high volume pumps and boats.
Electricity supplier Northern Powergrid said it had brought in additional staff and resources in case of problems.
It said it was putting in flood barriers around two electricity substations which power around 15,000 homes and businesses in the Doncaster area.
Personnel from the Light Dragoons have laid sandbags in Stainforth, near Doncaster, in a bid to shore up the village's bridge.
About 500 homes have been flooded in Doncaster with 1,200 properties evacuated in areas hit by the floods.
Hundreds of people in Fishlake have fled their homes after the village was submerged and the fire service has been working to rescue people.
The council said the village was not safe and that "a return to properties is discouraged in the strongest possible terms".
Roads into Fishlake remain closed and the Environment Agency said people should not attempt to enter the area.
Doncaster Council said the Environment Agency, along with emergency services, were working hard to make the area safe but "the latest estimates suggest a safe return could be up to three weeks away for some residents".
Scott Godfrey, landlord of the Hare and Hounds, has been using the pub as a refuge, giving affected residents accommodation and hot food as well as delivering meals to people stranded in their homes.
He said they had been let down by the council "big style" because it had rowed back on its promise of helping with provisions to send out to villagers.
"We had 45 residents that were stranded who wanted meals. Luckily everyone pulled together and we managed to get some hot meals out," he said.
The authority said it would now be offering humanitarian aid to those who have remained in Fishlake but added this should not be attempted by residents.
Meanwhile, the neighbouring village of Stainforth has been coming to the aid of those evacuated from their homes.
On Tuesday, Mr Johnson announced more support for communities affected by flooding following a meeting of the government's emergency Cobra committee.
It came amid criticism from Labour and the Liberal Democrats who said he should declare a "national emergency".
Mr Johnson said authorities were working "flat out" and a request had been made for "a little bit more help" from the military in getting sandbags and other defences to some of the affected areas.
Jon Trickett, shadow minister for the Cabinet Office, said Mr Johnson's proposals were "too little too late".
"You can't trust Boris Johnson to look out for the North or the Midlands or protect our communities from flooding," he said.
Other measures announced on Tuesday were:
Funding for local councils where households and businesses have been affected – equivalent to £500 per eligible household
Up to £2,500 for small and medium-sized businesses which have suffered severe impacts not covered by insurance
Referring to the response for people affected by the flooding, Mr Johnson added: "I know there will be people who feel that that isn't good enough.
"I know there will be people who are worrying about the damage to their homes, who will be worried about the insurance situation, worried about the losses they face.
"All I want to say to those people is that there are schemes to cover those losses."
The five severe flood warnings along the River Don in South Yorkshire have been removed, but 20 flood warnings – meaning "flooding is expected" – remain in place.
Last week extensive downpours meant several areas were struck by a month's worth of rain in a single day.
A couple who became new parents on Friday and hours later were told their home in Fishlake was underwater, have described the support they have received from local people as "invaluable".
"Thank God for the people of Stainforth, and other people around for the support that they've shown," said Dan Greenslade.
Meanwhile, a Doncaster salon offered free "pamper" sessions for local children affected by flooding, and dozens of swans were rescued from oil from an upturned barge in Rotherham and cars which had been trapped in flood water.
Churches and community centres have collected toiletries, clothes, cleaning products and food for the hundreds of people displaced from their homes.
Subscribe to the newsletter news
We hate SPAM and promise to keep your email address safe