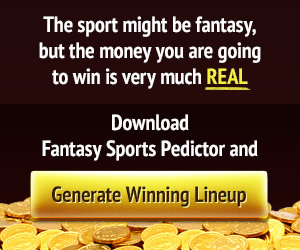 Donald Trump
England bans social gatherings with more than 6 people, and those who violate it will have to pay up
The UK government is tightening social-distancing rules in a bid to stem an increase in coronavirus cases. Prime Minister Boris Johnson's government starting Monday is banning both indoor and outdoor gatherings of more than six people in England. Those who break the rules are set to be fined £100, or $130. The rules contain exemptions…
The UK government is tightening social-distancing rules in a bid to stem an increase in coronavirus cases.
Prime Minister Boris Johnson's government starting Monday is banning both indoor and outdoor gatherings of more than six people in England.
Those who break the rules are set to be fined £100, or $130.
The rules contain exemptions for workplaces and schools as well as funerals, weddings, and organized sports.
UK Prime Minister Boris Johnson's government is banning social gatherings of more than six people in England in an effort to curb growing coronavirus cases.
The ban, announced Tuesday evening, is set to take effect next Monday and applies to both indoor and outdoor gatherings.
There are a few exceptions, including households where more than six people already live. It also does not apply to schools, workplaces, funerals, some weddings, and organized team sports.
Breaking the rules has an initial £100, or $130, penalty. The fine doubles for each violation for a maximum fine of £3,200.
The move comes with the country's number of recorded coronavirus cases on the rise, mostly among young people.
"We need to act now to stop the virus spreading, so we are simplifying and strengthening the rules on social contact — making them easier to understand and for the police to enforce," Johnson said Tuesday ahead of a press conference Wednesday where he's expected to set out the new restriction in more detail.
"It is absolutely critical that people now abide by these rules and remember the basics — washing your hands, covering your face, keeping space from others, and getting a test if you have symptoms," he said.
Health officials recorded 2,948 new COVID-19 cases on Monday across the UK. On Sunday, 2,988 cases were recorded.
On Monday, a top World Health Organization official, Dr. David Nabarro, was asked about the possibility of a so-called second wave of coronavirus cases in the UK and said one "is coming."
"I don't like it calling it a second wave — I just say there are going to be more spikes and indeed some surges of cases because the virus hasn't changed," he said. "It's the same virus that came and caused so much trouble earlier this year."
UK officials said new infections were particularly prevalent among people ages 17 to 21 and Johnson's government fears that while young people are at low risk of falling seriously ill, they could pass it onto elderly and vulnerable people.
On a BBC radio program on Monday, UK Health Secretary Matt Hancock warned young people: "Don't kill your gran by catching coronavirus then passing it on."
Subscribe to the newsletter news
We hate SPAM and promise to keep your email address safe