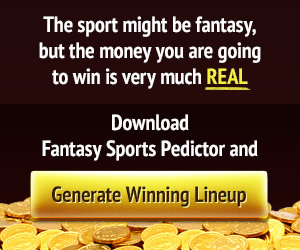 Donald Trump
Dwayne 'The Rock' Johnson says he tested positive for COVID-19, along with his wife and two daughters
Dwayne "The Rock" Johnson told fans in an Instagram video Wednesday that he, as well as his wife and two daughters, had tested positive for COVID-19. Johnson said that they were all feeling better but that the ordeal had been "one of the most challenging and difficult things we have ever had to endure as…
Dwayne "The Rock" Johnson told fans in an Instagram video Wednesday that he, as well as his wife and two daughters, had tested positive for COVID-19.
Johnson said that they were all feeling better but that the ordeal had been "one of the most challenging and difficult things we have ever had to endure as a family."
He said the four of them were no longer contagious after contracting the disease from family friends, who he said were "devastated" at having transmitted it unwittingly.
The actor Dwayne "The Rock" Johnson is the latest celebrity to report having contracted COVID-19.
In an Instagram video posted Wednesday, Johnson told fans that he; his wife, Lauren Hashian; their 4-year-old daughter, Jasmine; and their 2-year-old daughter, Tiana, had all tested positive for the coronavirus.
"I could tell you that this has been one of the most challenging and difficult things we have ever had to endure as a family, and for me, too, personally as well," Johnson said. "And I've gone through some doozies in the past."
He added that dealing with the virus was more challenging because of his desire to "protect my family."
Johnson said his daughters "bounced back" quickly but he and his wife "had a rough go at it." He said his family had gotten through the worst of it, though.
"We're no longer contagious, and we are — thank God — we are healthy," Johnson said.
He said that his family became sick after family friends visited who were unaware they were infected and that those friends were "devastated" at having spread the virus without knowing it.
Johnson said he sympathized with people wanting to have guests over "because you want that connection and you want to be with the people who you love and care about."
"My takeaway here isn't necessarily keep them away — I'm not saying that — but what I am saying now is apply an even greater discipline to having people over to your house," he said, suggesting having guests get tested for the virus before visiting.
Johnson also advised people to wear face masks as "the responsible thing to do."
"The other thing is wear your mask, we have been in quarantine for months, we wear our masks every day," he said. "This baffles me that some people out there, including some politicians, will take this idea of wearing mask and make it a political agenda of a political agenda, politicizing. It has nothing to do in politics."
Johnson's revelation comes after athletes, politicians, musicians, and actors have spoken out about testing positive for COVID-19, including Tom Hanks, Rita Wilson, Boris Johnson, Pink, and Prince Charles, Insider previously reported.
Real Life. Real News. Real Voices
Help us tell more of the stories that matter
Become a founding member
Subscribe to the newsletter news
We hate SPAM and promise to keep your email address safe