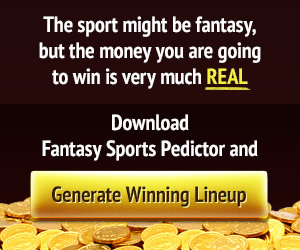 crypto news
Crypto ZClassic (ZCL) Suddenly Skyrockets Over 60%; Here's Why
Privacy-centric Zclassic (ZCL) is skyrocketing after its founder Rhett Creighton decided to "put more ZCL in the hands of people." Rhett Creighton offers 1,000 ZCL to his followers. | Source: TwitterIn the last 24 hours, ZCL jumped over 60% to hit a high of $0.45. The bullish momentum appears to be correlated with the increasing…
Crypto
Privacy-centric Zclassic (ZCL) is skyrocketing after its founder Rhett Creighton decided to "put more ZCL in the hands of people."
In the last 24 hours, ZCL jumped over 60% to hit a high of $0.45. The bullish momentum appears to be correlated with the increasing network activity this cryptocurrency has seen as more people join Creighton's campaign.
Crypto Zclassic is Trending Up
Zclassic is a fork of Zcash (ZEC) that uses a zero-knowledge proving scheme. This technology provides the base for its decentralized and open-source protocol offering privacy and selective transparency of transactions.
In order to generate awareness about this cryptocurrency, its creator, Rhett Creighton, came up with a simple marketing stunt that is generating a lot of buzz in the community. Creighton sent 1,000 ZCL to ten different people on Twitter who promised to send 10 ZCL to 50 other people.
A Twitter user under the pseudonym cmodtohan1 saw the marketing strategy as "insane" and "truly amazing." A glimpse at the hashtag #800CryptoClan or #800cc on Twitter shows the effectiveness of the ongoing campaign.
John Mark T. Monzon, for instance, told his followers to draw a picture of a duck and the winner would get $5 worth of Zclassic.
Real Life. Real News. Real Voices
Help us tell more of the stories that matter
Become a founding member
Along the same lines, Mozart asked his followers to paste their ZCL wallets QR codes for him to pick 50 random winners.
The marketing stunt by Creighton appears to be enjoying a ripple effect in the community while the price of Zclassic is trending up. Thus far, this crypto surged from trading at a low of $0.24 yesterday to hit a high of $0.45.
As more people join the campaign, Creighton is using the buzz to highlight some of the qualities of Zclassic. He recently stated that the U.S. government was able to ban multiple bitcoin and Litecoin addresses, but the same cannot be done with Zclassic due to its "shielded pool." Now, it remains to be seen if the bullish impulse this cryptocurrency has seen over the last few hours will continue for the coming days.
This article was edited by Sam Bourgi.
Last modified: November 19, 2019 17:07 UTC
Subscribe to the newsletter news
We hate SPAM and promise to keep your email address safe