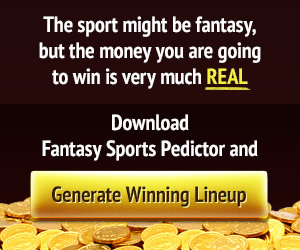 crypto news
Crypto Your Crypto Exchange Can't Send Even $1000 Without Exposing You
Transferring more than $1,000 in bitcoin or any other crypto from one exchange to another could land your private details on the desk of the Financial Action Task Force (FATF). That is possible ever since the intergovernmental agency in June imposed new anti-money laundering standards on the cryptocurrency firms. The so-called 'travel rule' treats crypto…
Crypto
Transferring more than $1,000 in bitcoin or any other crypto from one exchange to another could land your private details on the desk of the Financial Action Task Force (FATF).
That is possible ever since the intergovernmental agency in June imposed new anti-money laundering standards on the cryptocurrency firms. The so-called 'travel rule' treats crypto exchanges, wallet providers, and similar firms no lesser than it acts towards a bank. Therefore, like traditional financial institutions report wire transfers exceeding $1,000, a typical crypto firm now has to do the same.
Crypto Unfit to Comply
FATF believes bringing those modern institutions under the same set of banking laws would help them track suspicious activities. But folks in the cryptocurrency sector are not happy with the sudden change.
Jeff Horowitz, chief compliance officer at the digital currency exchange Coinbase, told WSJ that cryptocurrency exchanges have no infrastructure to comply with FATF's travel rule. The firms lack a communication protocol to share customers details with each other, for they remain scattered in a mostly new and unregulated cryptocurrency market.
According to Mr. Horowitz, getting crypto firms to reach a consensus on how to develop a centralized information-sharing system is challenging. He further stressed on how firms could share information with a third-party without any means to verify its credibility. That would put customers' private data at risk.
"Is it solvable? Yes," Mr. Horowitz added. "But is there a method that exists today to share this data? No."
Nevertheless, he stated that making Coinbase a fully FATF-compliant cryptocurrency firm would be his top priority. He is now working with other exchanges to develop a plan for compliance.
Crypto Trouble Looms Over Crypto Firms
Cryptocurrency firms operating from any of the FATF-member states are now under pressure to create an astound compliance strategy. It is because of FATF's well-recognized pursuit of combatting money laundering and terrorist financing. The global watchdog, created by a group of seven leading nations some thirty years ago, has a right to ban countries from accessing the global financial system should it find them violating its standards (read Pakistan). That also puts pressure on local financial regulators to put crypto firms under a strict watch.
Real Life. Real News. Real Voices
Help us tell more of the stories that matter
Become a founding member
The change of weather is already making cryptocurrency industry furious. Many criticized travel rule for its ability to add cost burdens of crypto startups. Meanwhile, others merely complained about the policy's incompatibility with an industry that puts its weight behind anonymity.
There are also concerns related to people choosing to take their cryptocurrency transactions off the radar. Frustrated crypto exchange users could start opting for peer-to-peer exchanges. Tom Neylan, a senior policy analyst at the FATF, said they are looking into the matter.
Additionally, if non-FATF countries establish their idiosyncratic rules for the cryptocurrency sector, then it would create further troubles for FATF-complied crypto firms.
"Then it just turns into what we have in traditional finance or banking, which is different wire rules for different countries," Jeremie Beaudry, chief compliance officer and general counsel at Celsius Network, told WSJ.
The FATF, according to earlier statements, would monitor compliance by firms and countries, followed by a 12-month review in June 2020 that would shed more light on the impact of their new policies.
This article was edited by Samburaj Das.
Subscribe to the newsletter news
We hate SPAM and promise to keep your email address safe