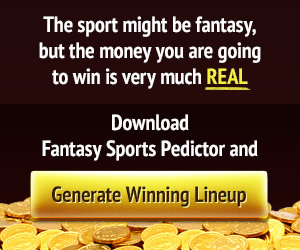 crypto news
Crypto Xi's Throwaway Blockchain Quote is Sparking China's Crypto Frenzy Again
Blockchain business begins to boom in China. Bitcoin runs off the back of blockchain adoption, creating a vast grey area in the country. Provinces all over China start to heed President Xi's call to action. Thanks to a reinvigorated stance on blockchain from China's Premier, Xi Jinping, China may be on the brink of an…
Crypto
Blockchain business begins to boom in China.
Bitcoin runs off the back of blockchain adoption, creating a vast grey area in the country.
Provinces all over China start to heed President Xi's call to action.
Thanks to a reinvigorated stance on blockchain from China's Premier, Xi Jinping, China may be on the brink of an entirely new crypto craze.
Crypto Xi Pumps Blockchain
Last week Xi shocked the cryptocurrency world by throwing the insurmountable force of China behind bitcoin's underlying tech. Within a speech to the communist party committee, Xi touted blockchain's ability to affect a massive change in both China's business sector and the broader economy. Since that time, blockchain-affiliated Chinese tech stocks exploded, and the crypto markets witnessed a much-needed reprieve.
This inconceivable U-turn from a country which has been notably restrictive when it comes to cryptocurrencies – and most other things for that matter –  almost beggars belief. The absurdity reached a new high this week as China began cracking down on any articles daring to tarnish blockchain; the irony hasn't gone unnoticed.
Crypto China's Repatriation of Crypto
In an apparent flurry to please the comrades at the Communist Party HQ, local governments all over China are scurrying to implement and fund blockchain ventures. On top of that, contrary to everything which has led up to this point, it seems one Chinese province could become the new mecca for cryptocurrency mining.
Sichuan, a powerhouse for hydroelectricity, might be about to heed the call of Xi.
According to the south China Morning Post (SCMP), Jiang Yang, former vice-chairman for China's Securities Regulatory Commission, opined that Sichuan's surplus of cheap electricity would make a good home for cryptocurrency firms:
"Sichuan should study further about how the province's cheap hydropower resources can attract digital currency-related businesses."
Indeed, the province boasts competitive electricity rates thanks to its efficient hydroelectric set-up. This is mainly due to the intense 5-month long rainy season the region experiences each year. Energy tariffs in Sichuan during this season fall to around $0.02 per kWh, a far cry from the US, which cites 0.11 cents per kWh.  As such, Sichuan makes an excellent breeding ground for energy-hungry cryptocurrency mining firms who forever seek cheaper tariffs. In turn, the province can claim to be a champion of blockchain technology. Win-win.
Real Life. Real News. Real Voices
Help us tell more of the stories that matter
Become a founding member
Crypto China's Love-Hate Relationship with Bitcoin is Becoming Stranger
This, however, adds to the strange grey area growing ever larger in China. The suppression of crypto is still ongoing despite the recognition given to its underlying tech. Earlier this year, China was mulling an outright ban on Bitcoin mining. In April, the National Development and Reform Commission (NDRC) announced that it had added bitcoin mining to a list of activities that should be phased out.
Contrary to this, Xi's appraisal of blockchain has triggered a market rally for bitcoin, with BTC rising 20% shortly after last week's speech. Reaffirming this correlation, Leon Liu, CEO of crypto trading platform, Bitkan, notes that trading volume has increased significantly since Xi's remarks:
"Since President Xi's comments on blockchain last week, we have seen the volume of bitcoin traded through our platform surge by four times."
As demand for bitcoin increases, and with China full steam ahead on supporting blockchain based-business, the peculiar contrast between the country's crypto crackdown and efforts to bolster blockchain are starting to show signs of strain.
The very same has occurred in the city of Guangzhou. It was revealed yesterday that local government officials had initiated a 1 billion RMB ($150 million) subsidy for "outstanding blockchain projects." According to local reports, Guangzhou will sponsor two blockchain projects per year. The scheme will allow up to $1.5 million per public project, and $500,000 per private enterprise. However, in China's trademark ambivalence toward cryptocurrency-based businesses, a caveat was fixed, which noted that public chains would only be supported as long as they don't include a token.
This article was edited by Samburaj Das.
Subscribe to the newsletter news
We hate SPAM and promise to keep your email address safe