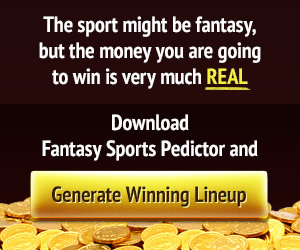 crypto news
Crypto VPLedger: An All-In-One Blockchain Platform
Since the moment the Bitcoin (BTC) network went live over 10 years ago, developers have been working in the creation of new technologies that focus on bringing real use to the functionalities that the BTC network had within. Blockchain technology can be defined as a growing list of records, called blocks, that are linked using…
Crypto
Since the moment the Bitcoin (BTC) network went live over 10 years ago, developers have been working in the creation of new technologies that focus on bringing real use to the functionalities that the BTC network had within. Blockchain technology can be defined as a growing list of records, called blocks, that are linked using cryptography. Each block contains a cryptographic hash of the previous block, a timestamp, and transaction data that is recorded and unable to be altered.
Under this premise, many have attempted to implement blockchain tech at some level, especially in the industrial sector. Today, this technology is recognized for having improved supply chain management and financial tools, improving existing systems. Many companies such as IBM and Maersk have developed their own blockchain-based platform to track supply chain processes to ensure real-time information and the unalterability of said information throughout the entire process, proving the success of this technology.
While blockchain as a concept is an ingenious mechanism, proving to increase business efficiency and productiveness – not all blockchains are created equally. The open-source nature of some blockchains can invite bad actors, leaving the chain exposed to vulnerability. Attack vectors such a denial of service attack, or DDoS, can effectively render the blockchain useless. Moreover, a 51% attack can provide any malicious assailant dominance over the entire network.
VPLedger offers to change that. VPLedger offers a new type of blockchain, a protective blockchain designed for transnational compliant business operation in a secure, scalable and high-speed infrastructure, using all the advantages of blockchain technology. The company has achieved this by creating an innovative consensus mechanism based on democratic principles, where each user can influence decisions within the proposed blockchain economic system. Within this blockchain, all key decisions about matters related to functionality and development are made directly through the will of each member of the community. Furthermore, the company provides a platform compliant with existing regulations that ensures functionality and trust.
The combination of the features that VPLedger network offers and the potential services it can provide represent a great opportunity, not only to use smart contracts and cheap international payments, but to implement the entire cycle of creation, development, and implementation of decentralized applications.
Using blockchain technology as the main architecture can improve scalability to millions of transactions per second, allowing businesses and individuals to deploy and maintain decentralized services and applications quickly and easily while providing full technical and legal protection to users.
The main purpose of creating a protective blockchain like VPLedger is to provide the community with a fast and easily-scalable infrastructure for business, which will protect its users from potential technical and legal problems of the real world and have a developed ecosystem of useful services.
Basic Services Offered By VPLedger
VPLedger has focussed its development efforts into offering a platform capable of providing a set of basic services for different sectors.
Digital asset exchange:
VPLedger has built a digital asset exchange where customers can use crypto and fiat assets, stablecoins, multi-wallets, margin trading, leverage, cross-chain Atomic Swaps and more.
Freelancer exchange:
Real Life. Real News. Real Voices
Help us tell more of the stories that matter
Become a founding member
The company aims to offer a marketplace of workers with qualification tests and freelancer ratings, continuous payment mechanisms, and project-specific freelancer selection algorithm.
Crowdfunding Platform:
Users can select different options such as ICO, STO, IEO, TGE, with an escrow mechanism and an investment protection feature.
Services for business management:
The service will include financial flows management, business statistics, analytics, reporting and other tools.
It is important to know that the basic services listed above are offered only with the appropriate licenses in place, which are required by the respective regulators. Overall, VPLedger offers a secured blockchain that's maintained by pre-approved nodes and run by businesses that have undergone a rigorous KYC procedure, ensuring a standardized procedure for all participants that will eventually maintain and support the network.
If you would like to find out more or are interested in joining VPLedger as a co-founder or becoming a seed investor in OpenLedger ApS, please get in touch with Ronny Boesing.
This is a paid-for submitted press release. CCN does not endorse, nor is responsible for any material included below and isn't responsible for any damages or losses connected with any products or services mentioned in the press release. CCN urges readers to conduct their own research with due diligence into the company, product or service mentioned in the press release.
Last modified: December 18, 2019 13:19 UTC
Subscribe to the newsletter news
We hate SPAM and promise to keep your email address safe