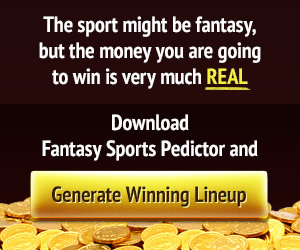 crypto news
Crypto The 5 Biggest Losers of Tuesday's Crypto Carnage
The massive triangle that formed in Bitcoin since late June finally resolved itself on Tuesday as the flagship crypto nosedived toward the $8000 handle. Bitcoin typically leads the market and altcoins were in no mood to buck the trend as a massive exodus ensued coinciding with a less than stellar Bakkt launch. So who are…
Crypto
The massive triangle that formed in Bitcoin since late June finally resolved itself on Tuesday as the flagship crypto nosedived toward the $8000 handle.
Bitcoin typically leads the market and altcoins were in no mood to buck the trend as a massive exodus ensued coinciding with a less than stellar Bakkt launch.
So who are the biggest losers from the carnage? We decided to take a look at the top 5 major cap fallers and to separate the riff from the raff, we filtered coins with a market capitalization of at least $500 million using CoinMarketCap's rankings.
Crypto 5. TRON – TRX (
20.94%

)

TRON comes in at number five. One of Asia's leading coins is down a massive 20.94% and currently trades around $0.012 against the dollar.
Justin Sun, the eccentric front-man for the TRON blockchain can't be too happy with the result. TRX is trading at its lowest level in 2019 and will most likely test major support at $0.01 in the coming days and weeks.
TRON has slipped out of the top 10 cap rankings in recent times and now holds the 14th spot with a market capitalization of roughly $860 million.
Crypto 4. Tezos – XTZ (
21.72%

)

Tezos is the fourth biggest loser to date from Tuesday's carnage. Its native token XTZ has tumbled 21.72% in less than 24 hours and is currently trading around $0.83 per coin.
XTZ is testing major support which, if broken, will see it at a new 6-month low in 2019.
Tezos sits uncomfortably at 19 in the big cap rankings and just made the grade with a market capitalization of $550 million.
Crypto 3. Bitcoin Cash – BCH (
23.32%

)

Despite Bitcoin Jesus' attempt to drum up interest in BCH with Bitcoin Cash futures, Bitcoin's most prominent spin-off is down a remarkable 23.32% since Tuesday. It currently trades around $220 a coin.
Bitcoin Cash has had an impressive run in the first half of 2019 but has consequently fallen off the pace. Key support is at $210 a coin which, if broken, would see long-term holders of BCH flat for the year.
With a market capitalization of $4 billion, Bitcoin Cash is holding steady in 4th place just behind Tether.
Crypto 2. EOS (
23.78%

)

EOS is having a torrid year. The blockchain that hoped to take the mantle for the king of distributed applications is under fire for its perceived lack of decentralization. And it shows in the crypto price.
Real Life. Real News. Real Voices
Help us tell more of the stories that matter
Become a founding member
EOS is down 23.78% since Tuesday and is basically flat for the year. Each token will fetch you $2.78.
Next support comes in at $2.18. Token holders who were unwilling to sell will be kicking themselves after EOS reached lofty highs of $8.5 back in May.
Regardless of its troubles, EOS still makes the top 10, at least in terms of cap rankings. It sits in 7th position with a valuation of $2.6 billion.
Crypto 1. Bitcoin SV – BSV (
25.53%

)

And the award for biggest loser in the sea of red goes to none other than Craig Wright's self-proclaimed 'original' Bitcoin. More commonly known as Bitcoin SV, the token lost a quarter of its value overnight, the biggest one-day loss in about a year.

Not surprisingly, BSV is also flat for the year and currently trades around $83 per coin.
Crypto is already a volatile asset class but the BSV chart takes the cake. Trading only began last year in November with multiple wild swings and no clear long-term direction yet.
Bitcoin SV sits 9th in the market cap rankings with a valuation of $1.5 billion.
Crypto Crypto Themes & Conclusions
It's interesting to note that many of the losers from the ongoing selling pressure have arguably also been the ones most plagued by in-fighting and squabbles within the crypto community.
Whether that is a coincidence or not remains to be seen. Also, keep in mind that price volatility is high making this list anything but definitive.
There are many examples of the crypto market bouncing back following large selloffs, particularly in the bull market of 2017. Is this one of them? Your guess is as good as anyone else's.
This article was edited by Samburaj Das.
Subscribe to the newsletter news
We hate SPAM and promise to keep your email address safe