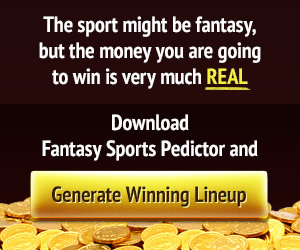 crypto news
Crypto Sub-$7000 Bitcoin Price Bloodbath Could Spiral Near $4,000, Warns Analyst
Peter Schiff believes bitcoin is breaking out of a bearish formation and is heading to $1,000. A renowned technical analyst thinks that such a bearish pattern could, instead, take BTC to $4,000, if validated. Several technical indicators add credibility to a further drop, but there is still a chance for a rebound. On Oct. 19,…
Crypto
Peter Schiff believes bitcoin is breaking out of a bearish formation and is heading to $1,000.
A renowned technical analyst thinks that such a bearish pattern could, instead, take BTC to $4,000, if validated.
Several technical indicators add credibility to a further drop, but there is still a chance for a rebound.
On Oct. 19, the veteran gold bug and longtime crypto critic Peter Schiff entertained the idea that a head-and-shoulders pattern was developing on bitcoin's 1-day chart. He said that if this technical pattern was validated, BTC could drop to $2,000.
Schiff affirmed:
The Bitcoin chart looks horrible. Not only does the flag that followed the recent breakdown project a move to $6K, but we are close to completing the right shoulder of a head and shoulders top, with a $14K head, and neck line just below $8K, that projects a collapse to below $2K!
At the time, some of the most prominent analysts in the cryptocurrency industry laughed at Schiff's claim and disregarded his bearish outlook for BTC. Anthony Pompliano simply replied "lol" while Michaël van de Poppe said this could be viewed as a bullish signal.
Despite the backlash, the gold bug recently reiterated his call with a picture of the infamous bearish formation with a price target of $1,000. Now, even 40-years trading veteran Peter Brandt is considering the validity of the head-and-shoulders pattern.
Crypto The Head-and-Shoulders Pattern
Investopedia defines a head-and-shoulders pattern as "one of the most reliable" chart formations that forecasts a trend reversal from bullish to bearish. It resembles a baseline with three peaks: two on the outside with a similar height; and, one in the middle that is the highest. By measuring the height from the neckline to the highest peak, a target can be calculated.
According to Peter Brandt, this technical formation does not seem to be valid due to the shape it has. But, he believes that a technical pattern is not confirmed until it is completed.
Brandt said:
One never really knows until history is written.

Real Life. Real News. Real Voices

Help us tell more of the stories that matter

Become a founding member
If this technical formation is validated, the 40-years trading veteran estimates that bitcoin could drop 47 percent from the neckline to hit a target of $3,905.
Crypto Bearish Bitcoin Signs
Over the last week, bitcoin plummeted nearly 23 percent. It went from trading at a high of $8,500 on Nov. 18 to a low of $6,600 today.
Considering that the neckline of the potential head-and-shoulders pattern sits around $8,000, then the drop below this price point could be taken as confirmation. Or, at least the first signs that this bearish formation would be validated and BTC is bound for a drop to $4,000.
Click here for a real-time bitcoin price chart.

Disclaimer: The technical analysis above should not be considered trading advice from CCN. The writer owns bitcoin, Ethereum, and other cryptocurrencies. He holds investment positions in different cryptos but does not engage in short-term or day-trading.
This article was edited by Samburaj Das.
Last modified: November 25, 2019 11:21 UTC
Subscribe to the newsletter news
We hate SPAM and promise to keep your email address safe