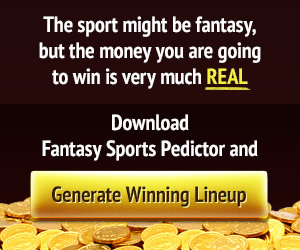 crypto news
Crypto Russia's Central Bank Savagely Dismisses 'Obvious' National Cryptocurrency
The Russian Central Bank has never been a fan of cryptocurrencies. Central bank governor Elvira Nabiullina has adopted a hardline stance against cryptocurrencies in Russia, so her latest statement regarding the fate of a national cryptocurrency in the country doesn't come across as a surprise. Russian central bank head disses cryptocurrencies, again Russian news outlet…
Crypto
The Russian Central Bank has never been a fan of cryptocurrencies. Central bank governor Elvira Nabiullina has adopted a hardline stance against cryptocurrencies in Russia, so her latest statement regarding the fate of a national cryptocurrency in the country doesn't come across as a surprise.
Crypto Russian central bank head disses cryptocurrencies, again
Russian news outlet Tass reports that Nabiullina doesn't think that Russia needs a national cryptocurrency. The agency quoted the central bank's head, who was speaking at a fintech forum, as saying:
"As Russia's Central Bank, we have been studying this topic and the need to issue a national cryptocurrency is not obvious for us. Not only for technological reasons, but also because it is (difficult) to really estimate what advantages will the national digital currency give, for example, in comparison with existing electronic non-cash payments. There are many risks, and the advantages may not be obvious enough."
In May this year, Russia's largest bank – Sberbank – had decided to call off its plans to develop a cryptocurrency in light of the unfavorable regulatory scenario. This was despite the fact that the bank's CEO, Herman Gref, is known to be a proponent of bitcoin.
Crypto Uncertain Future
Nabiullina has raised concerns over Russia's plans to legalize crypto in the past, even though other government machinery in the country have tried to take a positive approach.
Earlier this year, it emerged that the State Duma will be passing a putting a cryptocurrency regulation bill into place to create a favorable framework that would integrate bitcoin and other cryptocurrencies into the country's business framework. The regulation was expected to be passed by March 2019, but it seems that the bill has run into delays and it will be toxic for crypto.
Real Life. Real News. Real Voices
Help us tell more of the stories that matter
Become a founding member
The Digital Assets Regulation Bill that's set to govern the usage of cryptocurrency in Russia was expected to be passed by July 1 at the behest of President Putin. But the State Duma hasn't managed to get the bill ready on time, and it is unlikely to be adopted by Nov. 1.
And even if the bill is passed, it is unlikely that it will be favorable for crypto in Russia as Russia's finance ministry is expected to criminalize the use of crypto to protect the ruble. With the way things are going on in Russia's cryptocurrency space, it is unlikely that cryptocurrencies are going to have a bright future in the country.
This article was edited by Samburaj Das.
Last modified: October 11, 2019 11:35 UTC
Subscribe to the newsletter news
We hate SPAM and promise to keep your email address safe