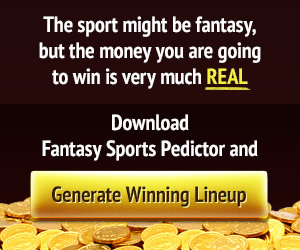 crypto news
Crypto Provable Things launch pTokens
pTokens, the world's first token to enable decentralized finance interoperability between any blockchain, cryptocurrency or token 5th December TBC: Provable Things (previously Oraclize), the world's first and most widely adopted blockchain oracle for modern decentralized applications (DApps), has today launched pTokens. pTokens are an industry-first solution that will unlock cross-chain liquidity for the entire $250+ billion cryptocurrency…
Crypto
pTokens, the world's first token to enable decentralized finance interoperability between any blockchain, cryptocurrency or token 
5th December TBC: Provable Things (previously Oraclize), the world's first and most widely adopted blockchain oracle for modern decentralized applications (DApps), has today launched pTokens. 
pTokens are an industry-first solution that will unlock cross-chain liquidity for the entire $250+ billion cryptocurrency market by making Decentralized Finance (DeFi) universally compatible with every cryptocurrency or blockchain platform, including leading networks Ethereum, Bitcoin and EOS. 
pTokens are the first tool to enable the use of a cryptocurrency across multiple blockchain networks for all DApps and the high growth DeFi industry. pTokens now make these new, powerful applications accessible to anyone using cryptocurrencies for alternative finance, without having to sell their Bitcoin, EOS or any other cryptocurrency they hold. 
Crypto pTokens 
DeFi is the concept of recreating traditional financial instruments such as loans and interest-accounts in a decentralized architecture, outside of centralized control. DeFi is a rapidly growing industry, yet its liquidity cannot accommodate the constant flow of new tools and platforms when development is spread thinly across multiple blockchain technologies and cryptocurrencies. 
DApp's – applications that run on distributed computing networks – have been popularized by distributed ledger technologies, such as the Ethereum Blockchain. The majority of this nascent industry is built upon – and thus limited to – the Ethereum network however, which makes hundreds of DeFi DApps inaccessible to non-Ethereum crypto holders. This is what pTokens will solve. 
pTokens are minted at a one-to-one ratio for the currency that is being converted. This means that one pToken will always be worth one of the underlying staked crypto, also known as being 'pegged' to it. So ownership of an existing cryptocurrency token such as EOS, is held by its pToken equivalent, pEOS. Andthat pEOS token can then be converted back to EOS, 1:1 at its current value and at any time. This eliminates the need to sell currencies, a taxable event, in order to engage with Ethereum based applications. 
Real Life. Real News. Real Voices
Help us tell more of the stories that matter
Become a founding member
Crypto pEOS 
Users of the EOS token will be the first community to have access to the advantages of pTokens, with this initial release bringing the EOS token to Ethereum in the form of a standard ERC20 token. The newly minted pEOS tokens provide EOS-users instant and frictionless access to the world of DeFi by making the EOS token compatible with the Ethereum network. The conversion from EOS to pEOS takes place within a cryptographically secure, fully auditable and transparent environment. 
For now the pEOS pToken is the bridge between Ethereum and EOS, but pTokens can support any blockchain asset. New pTokens such as pBTC, pETH and pDAI will soon be available. 
Thomas Bertani, founder of Provable Things, "For Decentralized Finance to be successful, liquidity is key. The majority of industry applications and finance products are based on the ethereum network, meaning only ERC20, or similar, tokens can be used. But with over 2000 currencies, this limits what consumers can do and the liquidity for the platforms using the Ethereum network." 

"The missing link for DeFi is cross-chain interoperability – the ability of cryptocurrency to move between blockchains seamlessly. pTokens will unlock the value of the entire $252.7 billion cryptocurrency market, letting liquidity flow instantly and fluidly between different blockchains, expanding the world of DeFi and its adoption." 
Provable Things A London-based business operating within the blockchain industry, Provable Things, née Oraclize was founded in 2015. Provable uses cutting-edge decentralized and Trusted Computing technologies to provide services for modern DApps, enabling the shift of traditional services into the decentralized economy. The first Provable product to launch has become the longest-running blockchain oracle service industry-wide, granting a reliable connection between smart contracts and Web APIs. 
Media contact Jelena Keatley jkeatley@poseidongroup.ch 
This is a paid-for submitted press release. CCN does not endorse, nor is responsible for any material included below and isn't responsible for any damages or losses connected with any products or services mentioned in the press release. CCN urges readers to conduct their own research with due diligence into the company, product or service mentioned in the press release.
Subscribe to the newsletter news
We hate SPAM and promise to keep your email address safe