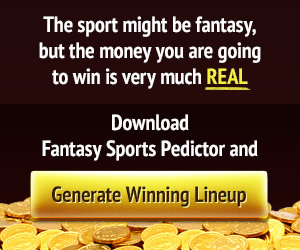 crypto news
Crypto Peter Schiff Says 'It's Game Over for Bitcoin' After Epic Pump and Dump; Crypto Twitter Laughs
Wednesday's volatility liquidated over $76 million bitcoin longs and shorts in a span of a few hours. Peter Schiff was quick to criticize the price fluctuation and hinted that the top cryptocurrency is on its way down. The Crypto Twitter community had a field day as members replied with creative memes to make fun of…
Crypto
Wednesday's volatility liquidated over $76 million bitcoin longs and shorts in a span of a few hours.
Peter Schiff was quick to criticize the price fluctuation and hinted that the top cryptocurrency is on its way down.
The Crypto Twitter community had a field day as members replied with creative memes to make fun of the aging gold bug's tweet.
Many bitcoin traders were victims of a vicious move on Wednesday after the top cryptocurrency pumped and dumped in a matter of hours. From an intraday low of $7,087.09, bitcoin suddenly spiked to $7,772.71. The unexpected 9.7% surge liquidated over $60 million shorts.
Just as the bulls were getting comfortable and piling on longs, the dominant cryptocurrency dumped as fast as it pumped. Over $16.3 million longs were liquidated as bitcoin nosedived all the way down to $7,100.
The suspicious trading activity caught the attention of renowned bitcoin hater Peter Schiff. As expected, the gold bug again called for the demise of the largest cryptocurrency. This time, Crypto Twitter (CT) is not falling for his ultra bearish calls.
Crypto Peter Schiff: 'Bitcoin Pump and Dumpers are Losing Their Mojo'
Peter Schiff appears to have a personal grudge against the number one cryptocurrency. Virtually every time bitcoin seems to be spiraling out of control, the SchiffGold executive takes the opportunity to bad mouth the digital asset.
In this latest antics, Schiff insinuates that bitcoin can no longer attract buyers to sustain a pump. In his mind, bitcoin's swift reversal of gains is an indication that the cryptocurrency is dying.
What Schiff fails to realize is that volatility is the name of bitcoin's game. With a market capitalization of about $135 billion, a whale can come in and easily dictate the cryptocurrency's momentum. Some look at Arthur Hayes, chief executive of Bitmex, as the whale who influences bitcoin's price.
Whether it is true that Arthur Hayes is behind the pump and dump or not, severe price fluctuations is the norm for the number one cryptocurrency. This is totally different from gold, which rarely moves by 3% in one day. That might be the reason why Schiff was alarmed by Wednesday's price action.
Crypto Crypto Twitter Spammed Schiff's Tweets With Memes
As of press time, Schiff's bitcoin bashing tweet has garnered over 370 comments. Many of these comments came from the CT community, which tried to poke fun at the aging gold bug.
Real Life. Real News. Real Voices
Help us tell more of the stories that matter
Become a founding member
For instance, John Bitcoin replied with GIF of a woman yawning. It appears that the user is pointing out that Schiff is not tweeting anything new.
Degen Bobby cleverly copied Schiff's tweet and applied it to gold. It seems that the precious metal also had a relatively volatile Wednesday.
Quant analyst Riggs joined the fray and posted an infographic of the key differences between bitcoin and gold. Pound for pound, it looks like bitcoin outclasses gold. The analyst also copied part of Schiff's tweet to drive a message.
Of course, the mockery of Schiff's tweet won't be complete without a boomer joke. Crypto Tyrion's "Ok, boomer" meme was one of the most well-liked replies in the thread.
Will Peter Schiff heed the message that CT is no longer bothered by his dire warnings? Probably not. The gold bug has a lot to lose if bitcoin replaces gold as the primary safe-haven asset. I expect that Schiff will continue to throw shade at the top cryptocurrency indefinitely.
This article was edited by Sam Bourgi.
Subscribe to the newsletter news
We hate SPAM and promise to keep your email address safe