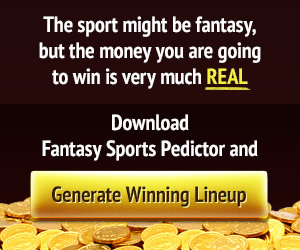 crypto news
Crypto Owner of Fledgling Crypto Exchange to Reward Shareholders With Bitcoin
Coincheck's parent company Monex Group has voted to grant crypto to shareholders as a mid-term benefit in addition to regular redeemable points. In a statement, the Japanese online brokerage firm indicated that for fiscal year 2019, shareholders will receive bitcoin as a mid-term benefit. Monex Group will reward its shareholders with bitcoin. | Source: monexgroup.jpThis…
Crypto
Coincheck's parent company Monex Group has voted to grant crypto to shareholders as a mid-term benefit in addition to regular redeemable points. In a statement, the Japanese online brokerage firm indicated that for fiscal year 2019, shareholders will receive bitcoin as a mid-term benefit.
This will apply to shareholders who are holding the company's stock as at the end of this month. To benefit, shareholders must have an account with Coincheck and sign up for the program by the end of the fiscal year, which is March 31, 2020. Eligible shareholders will receive bitcoin worth 500 JPY plus other existing benefits. This translates to 0.00049 BTC or 49,000 satoshis.
Crypto Must have a Coincheck account
Monex has stated that the move is driven by growing interest in cryptocurrencies among its shareholders:
Responding to increasing aspiration for building assets in cryptocurrencies, the Company has decided to grant 500-yen equivalent cryptocurrency BTC to those shareholders who hold Coincheck accounts, which are operated by the company's subsidiary Coincheck, Inc.
All eligible shareholders will get the cryptocurrency reward regardless of the size of their stake in Monex Group. The Japanese financial services firm, however, indicated that the continuation of the bitcoin rewards program to its shareholders after the end of the current fiscal year will be dependent on future decisions.
Crypto Bitcoin to the rescue
The decision by Monex to reward shareholders with bitcoin while requiring them to have Coincheck accounts appears to be an effort to drum up business for the fledgling cryptocurrency exchange and parent company.
The Japanese financial services giant acquired the crypto exchange in April 2018. This was around three months after the exchange had been hacked and cryptocurrency worth over $0.5 billion was stolen, making it one of the biggest crypto heists ever.
Monex is also following the playbook of its larger Japanese rivals in the online brokerage niche who have won over a bigger share of the market by introducing services and products that cater to the crypto sector. SBI Holdings and Rakuten, for instance, currently command 36.3% and 18.7% of Japan's retail stock trading market share, respectively.
Real Life. Real News. Real Voices
Help us tell more of the stories that matter
Become a founding member
Monex, on the other hand, boasts a market share of a paltry 5.2%. Both Rakuten and SBI have dipped their feet in the cryptocurrency sector by offering trading platforms. SBI Holdings wholly owns and runs crypto exchange SBI VC Trade. Rakuten also wholly owns and operates the Rakuten Wallet crypto exchange that started offering spot trading services last month.
Crypto Not the only crypto-related business
Earlier this year, Yuko Seimei, the president of Monex Group's main subsidiary Monex Securities, disclosed that the financial services firm had "fallen a little behind." Consequently, Seimei indicated that to close the gap with its rivals, the strategy would have to change.
Besides a cryptocurrency exchange, the Monex Group also wholly owns and operates a cryptocurrency consultation business known as Monex Crypto Bank, Inc.
The decision by the Monex Group to reward shareholders with crypto is, however, not entirely original. Late last month, a subsidiary of SBI Holdings announced that investors holding 100 or more of the company's shares would receive 30 XRP. As is the case with Monex, a major condition for eligibility involved opening an account with SBI-owned crypto exchange SBI VC Trade.
This article was edited by Gerelyn Terzo.
Last modified (UTC): September 24, 2019 17:52
Subscribe to the newsletter news
We hate SPAM and promise to keep your email address safe