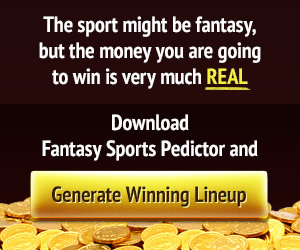 crypto news
Crypto Mark Cuban Sounds Ignorant Blasting Bitcoin's Security and Value
Mark Cuban attacks bitcoin and says that the cryptocurrency has zero chance to become a reliable currency. Cuban made his billions by investing early in the internet. It would seem that the billionaire has the wrong idea on the security and value of the top cryptocurrency. Mark Cuban caught the attention of the cryptocurrency community…
Crypto
Mark Cuban attacks bitcoin and says that the cryptocurrency has zero chance to become a reliable currency.
Cuban made his billions by investing early in the internet.
It would seem that the billionaire has the wrong idea on the security and value of the top cryptocurrency.
Mark Cuban caught the attention of the cryptocurrency community after he criticized bitcoin in a Forbes article. The self-made billionaire said the number one cryptocurrency has "no chance" of becoming a reliable currency. In the article, Cuban also said that the digital asset is,
Too difficult to use, too easy to hack, way too easy to lose, too hard to understand, too hard to assess a value.
That's rich coming from someone who made billions leveraging the power of the internet in its early days. Back then, there was a lot of optimism behind the potential of the internet. That optimism drove Yahoo executives to pay $5.7 billion for Cuban's streaming service.
Today, the cryptocurrency industry is still in its infancy just like the internet was in the 90s. There's an opportunity for Mark Cuban and others to significantly boost their net worth by investing early. So, instead of bashing Mark Cuban for his ignorance, let's try to educate him.
Crypto It's Virtually Impossible to Hack Bitcoin
I can't blame Mark Cuban if he thinks that bitcoin is easy to hack because of the headlines on crypto exchange heists. In the first half of 2019, $1.2 billion worth of cryptocurrency was lost to theft. This gives the idea that bitcoin is easy to steal. In reality, however, the cryptocurrency is un-hackable as long as you possess the private keys.
Not your keys, not your coin.
This expression exists because crypto enthusiasts know that your coins are safe if you have control over your keys. Thanks to bitcoin's cryptography, it's nearly impossible for anyone to crack someone's private keys with a brute force attack.
In addition, many users are being extra careful with their coins by storing them on a hardware wallet. These devices offer the highest standards of security by keeping your cryptocurrency in cold storage.
Hackers go after exchanges and that's what crypto outsiders hear in the news.
Real Life. Real News. Real Voices
Help us tell more of the stories that matter
Become a founding member
Crypto Sending and Receiving Bitcoin Is Quick and Easy
I'm not sure what gave Cuban the idea that bitcoin is difficult to use. It is not. A quick five to ten minute video is enough to give you the know-how on how to buy and transfer the number one cryptocurrency.
Once you know how it works, you spend less than a minute sending or receiving BTCs. In contrast, you spend more time when you fill out forms to send money to another country. The same is true for electronic transfers.
Crypto Bitcoin's Value Is Not Easily Understood
Mark Cuban is not alone in doubting the value of bitcoin. If you're not deeply entrenched in the industry, it would be easy for you to say that you'd rather have a banana than crypto. At least you can eat the banana, right?
If you're reading this Mark Cuban, know that bitcoin's value lies in its uniqueness on being the only uncorrelated asset in the world. With the Fed and the European Central Bank printing billions, people have the choice to exit the financial system by storing their wealth in the number one cryptocurrency.
That's just the tip of the iceberg.
Other countries are also implementing capital controls, leaving people with very little choice but to buy bitcoin. This is Satoshi Nakamoto's gift to the world.
You can't fault Mark Cuban for this ignorance. After all, the crypto movement is far from mature. If he doesn't read this article, I hope he accepts Anthony Pompliano's podcast offer.
Disclaimer: The above should not be considered trading advice from CCN. The writer owns bitcoin and other cryptocurrencies. He holds investment positions in the coins but does not engage in short-term or day-trading.
Subscribe to the newsletter news
We hate SPAM and promise to keep your email address safe