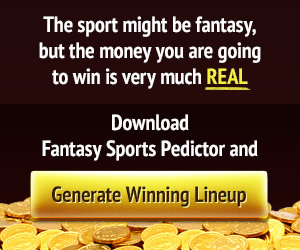 crypto news
Crypto LOL-Crypto Dogecoin Joins 2020's Insane FOMO Bandwagon
Dogecoin has risen by 108% in just over two days, after a viral TikTok challenge urged people to buy the cryptocurrency. Its volume has also gone through the roof, led by FOMO and speculative mania. But the pump will inevitably end in a dump, with Dogecoin being an inflationary cryptocurrency. The price of "joke" cryptocurrency…
Crypto
Dogecoin has risen by 108% in just over two days, after a viral TikTok challenge urged people to buy the cryptocurrency.
Its volume has also gone through the roof, led by FOMO and speculative mania.
But the pump will inevitably end in a dump, with Dogecoin being an inflationary cryptocurrency.
The price of "joke" cryptocurrency Dogecoin has spiked by 108% in two days after a viral TikTok challenge encouraged users to pump its price.
Trading volumes for the semi-popular fork of Bitcoin spiked by almost 700% as a result. Dogecoin is trending all over Twitter.
Dogecoin is still a 'sh**coin'. It's an inflationary cryptocurrency with few of the strengths of Bitcoin. Its current pump is basically an informal Ponzi scheme, with the instigators likely to profit bigly and latecomers very likely to flush money down the toilet.
Crypto The Internet Goes Mad For Dogecoin
Around five days ago, the #DogecoinTiktokChallange began trending on TikTok. Videos urged TikTok users to go out and buy Dogeoin.
The cryptocurrency was (and still is) dirt-cheap, so the assumption was that a concerted effort from TikTok users could pump it to $1.
Let's all get rich! Dogecoin is practically worthless. There are 800 million TikTok users. Invest just $25. Once the stock hits $1, you'll have 10 grand. Tell everyone you know.
Its price began moving three days ago. At 7:00 PM Eastern Time on Sunday,  a single DOGE was worth around $0.0023. It rose to about $0.0026 by 7:00 PM on Monday, hitting $0.0029 by 2:30 AM. By 11:00 PM yesterday, it hit $0.0048.
This is an increase of roughly 108.7% in two days.
Dogecoin's 24-hour volume has also skyrocketed. According to CoinMarketCap, it reached just over $800 million early this morning. Having been only $100 million on Monday, this is a jump of 700%.
This dizzying rise has unsurprisingly turned more than a few heads online.
With the #Dogecoin hashtag trending on Twitter, speculative mania and FOMO is getting the best of people's better judgment.
It isn't only TikTok that's responsible for pumping Dogecoin. Popular millennial trading app Robinhood — which lets people trade the cryptocurrency — is also to blame.
Real Life. Real News. Real Voices
Help us tell more of the stories that matter
Become a founding member
Crypto Prepare to Get Dumped
Dogecoin's two-day pump doesn't change the fact that it's fundamentally worthless. It also doesn't change the fact that it's heading for a hard crash.
Launched in 2013, Dogecoin is a fork of the open-source Luckycoin. Luckycoin is a fork of Litecoin, which is itself a fork of Bitcoin.
Despite this connection to Bitcoin, Dogecoin offers few of its strengths. It doesn't have a supply-cap, so it's an inflationary cryptocurrency. Back in 2014, founder Jackson Palmer announced an annual inflation of 5 billion DOGE.
Its value will, therefore, diminish over time, undermining any notion that it could serve as a store of value. So what is it good for? Payments? Nope.
Its price is already slipping from its high of $0.0048. As of writing, it stands at $0.0039, representing a loss of 18.7%.
The pump is already ending. Soon Dogecoin will return to its pre-pump value.
This is inevitable. The #DogecoinTikTokChallenge is based solely on the premise of "getting rich" quick. It's not based on the premise of holding onto dogecoins for the long-term because they're inherently useful or valuable. People are buying dogecoins only so they can sell them later and make an easy buck.
When everyone entering the Dogecoin market is doing this, it can only end with a crash. Those who entered and exited early may make a profit. Those who naively followed the herd and bought late will lose money.
Disclaimer: The opinions expressed in this article do not necessarily reflect the views of CCN.com.
Last modified: July 8, 2020 2:56 PM UTC
Subscribe to the newsletter news
We hate SPAM and promise to keep your email address safe