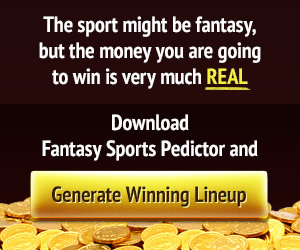 crypto news
Crypto Jewel of the Orient Eyes New Coin for the Treasury
The article is penned by Marcus Lim, Zipmex CEO and co-founder. Historically China has always been at the forefront of innovation; inventing the compass, gunpowder and paper, and paving the way for multinational trade with the ancient Silk Road network and trade by sea.  Now, it's carving a name for itself in the blockchain space. It's…
Crypto
The article is penned by Marcus Lim, Zipmex CEO and co-founder.
Historically China has always been at the forefront of innovation; inventing the compass, gunpowder and paper, and paving the way for multinational trade with the ancient Silk Road network and trade by sea. 
Now, it's carving a name for itself in the blockchain space. It's an interesting move for a nation so heavily ingrained in notions of centralized power, to take a liking to a technology that's all about decentralization. 
And strategic that China's President Xi Jinping has become the latest champion of blockchain technology when he stressed the need last week for more research and innovation so that China could take the reigns and gain 'new industrial advantages'. 
President Xi sent the stocks of almost 200 blockchain-related companies jumping 8 per cent last week, according to an index compiled by East Money Information, after he publicly called for faster development of the blockchain sector. 
His endorsement also follows recent news that the People's Bank of China is looking to launch a central-bank-issued digital currency – even though it previously banned digital currencies several times. 
It's just the latest case for why Asia is the centre of the global cryptocurrency market. So what's caused even the jewel of the orient to change its tune? 
Crypto Building an oriental empire
With Asia's startups, corporates and regulators hungry for digital assets, it's no wonder China is looking to take a larger slice of the crypto pie. 
China currently holds the most blockchain and crypto patents compared to any other country in the world, and despite the various crackdowns on digital currencies since Bitcoin's inception, The People's Republic of China is the world's leader in bitcoin mining. 
Cryptocurrency mining is now largely dominated by Asia – in 2014 there was only one large Asian Bitcoin mining pool within the top 10 worldwide in terms of hashrate distribution – now 80 percent of the top miners are from Asia (pretty much China). 
Widely regarded as the global centre for trade, travel and tradition – Asia is a key market for any company seeking to gain exposure to an audience of more than four billion people.
As President Xi put it; China should strive to be at the forefront, occupy the commanding heights of innovation and gain new industrial advantages in the field of blockchain. And the country hasn't wasted any time, last week passing a new policy regulating cryptography in the country that many say will help build the foundations for a national cryptocurrency. 
Progressive regulation is one element driving the crypto rush. Beyond China, Japan was the first country in the world to legalize Bitcoin as a form of payment. 
Thailand also made a global-first when the country's Securities and Exchange Commission established a formal ICO portal, which enabled issuers to present token offerings in compliance with Thai law. Earlier this year the Singaporean government's taxation agency made headlines for seeking to lift the goods and services tax on crypto transactions that functioned as a medium of exchange. 
Real Life. Real News. Real Voices
Help us tell more of the stories that matter
Become a founding member
Also in 2019, Indonesia's regulators formally recognized cryptocurrencies such as Bitcoin as commodities, enabling a platform for the legal trading of virtual currencies. Asia-based exchanges are also winning favour opting for self-regulation; there's the Japan Virtual Currency Exchange Association, approved by the country's government in 2018, and in the Philippines, Zipmex is regulated by CEZA (the Cagayan Economic Zone Authority), the principal regulating authority for crypto assets. 
Exchanges have sought to develop teams that include a mix of traditional and prominent finance leaders to help build credibility. I followed suit with Zipmex, building an advisory board of heavyweights including the former chairman of Stock Exchange Thailand Dr Sathit Limpongpan and  Vice Minister to the Deputy Prime Minister of Thailand Dr Chaiya Yimwilai. 
This not only gives traders, but traditional investors, more confidence in the legitimacy of an exchange. 
Crypto Strength in numbers
Closed capital accounts in Asia have also no doubt increased demand for alternative investment options. More than 60 percent of the world lives within the Asia Pacifc region; a massive market opportunity. And as regulators pave the way for mass crypto adoption, it's no surprise many major exchanges have opened up shop in Asia, including Binance, Huobi, eToro and Zipmex. 
Despite a slump in the digital asset markets this year that saw many countries giving up on any hope of a moon, Asian appetite for crypto remained strong; the Asia Pacific region increased its market share by 7 per cent while crypto deals conducted in the Americas shrank by 19 per cent. 
On the trading front, the Japanese Yen and South Korean Won are now among the most traded fiat currencies on global crypto exchanges. 
Even Asia's smaller nations are voting with their feet; within the first month of Zipmex formally launching an Indonesian-centric platform, more than IDR$67 billion (around $US4 million) was traded. 
Crypto A real opportunity 
Zipmex saw an opportunity to capture the broader investor market with more token offerings and faster trades. 
We aggregate volume from some of the world's largest exchanges and OTC desks, to provide significantly higher liquidity and competitive prices. We're also one of the only exchanges to provide insurance on the custody of digital assets.  
Ultimately, most exchanges only provide the facility of buying and selling. At Zipmex, we're looking to provide those products that capture higher end investors, such as facilitating margin trading to bridge the gap between digital assets and traditional finance. 
Why? Because we believe crypto will evolve to come into its own as a unique alternative asset class – it will no longer be an 'us and them' situation, but part of the global investment ecosystem. 
If a centralized nation like China can embrace non-traditional technology and change its tune to be more open minded towards decentralized technologies – it's only a matter of time until the rest of the world follows suit. 
Want to diversify your investment portfolio? If you're located in Australia, Zipmex offers 15 AUD worth of BTC once you sign up and KYC.
This is a paid-for submitted press release. CCN does not endorse, nor is responsible for any material included below and isn't responsible for any damages or losses connected with any products or services mentioned in the press release. CCN urges readers to conduct their own research with due diligence into the company, product or service mentioned in the press release.
Subscribe to the newsletter news
We hate SPAM and promise to keep your email address safe