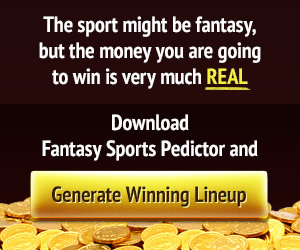 crypto news
Crypto Intensely Bearish BTC Futures Market Predicts Gloomy 2020 for Bitcoin Price
Bitcoin options traders on a major bitcoin futures market are expecting the bitcoin price to keep cooling through June 2020. If their market consensus projections hold true, bitcoin's price won't be getting a boost from May 2020's halving. On the bright side, bitcoin futures are pricing in a 4% probability of a new all time…
Crypto
Bitcoin options traders on a major bitcoin futures market are expecting the bitcoin price to keep cooling through June 2020.
If their market consensus projections hold true, bitcoin's price won't be getting a boost from May 2020's halving.
On the bright side, bitcoin futures are pricing in a 4% probability of a new all time high price above $20,000 in June.
Bitcoin futures traders are bundling up for a long crypto winter. According to Skew Analytics data, bitcoin futures markets project a less than 40% chance that bitcoin will trade higher in June 2020 than it does today.
The price of bitcoin jumped over $700 past $7,600 by mid-afternoon Wednesday. On its way up, it crashed through key resistance around $7,400. Traders bought a sizable chunk of November's $3,500 dip from a brief spike to $10,000 at the end of October.
Crypto Nobel Prize Formula Bleak for Bitcoin
Skew's hot take on these data is admirably optimistic:
In order to arrive at the probabilities in the graph above, Skew says:
We calculate the market-implied probabilities from the price of listed bitcoin options using the Black & Scholes formula.
Skew says they used market data for all listed bitcoin options on Deribit, "the most liquid bitcoin options market," at the time of the tweet Wednesday morning. Then they crunched the numbers using the Black-Scholes equation:
Black Scholes is an analytical formula allowing [analysts] to calculate the market expectations for volatility from the price of options. It won Merton & Scholes the Nobel prize in 1997."
Deribit is well suited to this analysis because it only allows "European" style options, which can only be exercised on the date of expiry. That's one of the fundamental assumptions of the Black-Scholes model.
Crypto Bitcoin Futures Market Intensely Bearish
Skew says the results describe how the aggregate activity of traders in the bitcoin options market assesses the probability of bitcoin's price rising above certain levels by certain target dates:
Real Life. Real News. Real Voices
Help us tell more of the stories that matter
Become a founding member
This is the market consensus view backed out from bitcoin options prices.
The tens of millions of dollars in 24 hour volume on this bitcoin options market gives the bitcoin price less than 4 in 10 odds of trading above November 2019 levels by June 2020. They give little more than 1 in 5 odds that bitcoin will be trading above $10,000 again by June.
That's an intensely bearish outlook for bitcoin, especially with the halving event limiting supply in May 2020. Historically halving events give the price a boost by tightening liquidity.
Crypto 4% Chance of All Time High Bitcoin Price
As you can see in Skew's tweet, there is a bright side.
There's still a 4% chance priced in that bitcoin surpasses its previous all time high price of $20,000 by June 2020.
This article was edited by Sam Bourgi.
Last modified: November 27, 2019 21:17 UTC
Subscribe to the newsletter news
We hate SPAM and promise to keep your email address safe