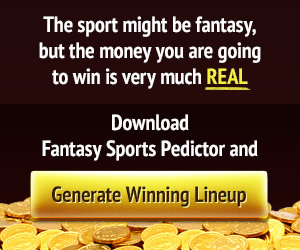 crypto news
Crypto 'Instagram Influencer' Conman's Crypto Scam Crashes Hard in Dubai
Aziz Com Mirza scammed victims millions of dollars through crypto fraud and other schemes. Though victims run into the thousands, some lost as much as half a million dollars individually. Lately, Mirza had been pivoting to a career as a social media influencer but this is unlikely to save him given the mountain of evidence.…
Crypto
Aziz Com Mirza scammed victims millions of dollars through crypto fraud and other schemes.
Though victims run into the thousands, some lost as much as half a million dollars individually.
Lately, Mirza had been pivoting to a career as a social media influencer but this is unlikely to save him given the mountain of evidence.
The Instagram influencer behind a fraudulent crypto dubbed the 'Bitcoin of the Middle East' has been arrested in Dubai. Through various fraudulent schemes, Pakistani-Canadian Aziz 'Com' Mirza allegedly raked in millions of dollars from victims spread across the world.
His arrest was triggered by a UAE resident who lodged a complaint after losing more than $150,000 in one of Mirza's schemes, according to Gulf News.
Crypto Habibi Coin – the crypto that never was
Among the most prominent of Mirza's schemes was Habibi Coin, a cryptocurrency that claimed to be built on the Ethereum ERC20 platform. With most of his victims being Muslims, Habibi coin was touted as being Sharia-compliant.
However, Habibi Coin's official website does not exist. The cryptocurrency also seems not to be listed on any exchange.
Most of Mirza's victims belong to a UK-based online community platform known as the Muslim Entrepreneur Network. In his 'investor presentations' in London that appeared to mirror the OneCoin cryptocurrency scam, Mirza billed himself as a successful real estate mogul in the UAE worth $500 million.
Crypto American is $0.5 million poorer
While most victims invested tens of thousands of dollars in Mirza's schemes, some put in more. This includes US citizen John Barry who invested half a million dollars.
Besides Habibi Coin, other schemes include an investment scheme known as Leverage Program. The scheme enticed investors by promising them financial freedom within 12 months. To join the conditions of eligibility included a minimum investment of £5,000 or $6,500. At the last count, 1,500 people are believed to have signed up bringing the total potential haul to $9,750,000 if they all paid the minimum. The amounts could be higher since there was no ceiling.
Real Life. Real News. Real Voices
Help us tell more of the stories that matter
Become a founding member
Another fraudulent scheme pushed by Mirza was the International Success Group. This was purportedly used to mentor and educate subscribers on creating wealth. The scheme later changed into an investment program known as ISG Capital Pool. Investors were promised guaranteed returns of 10% within one year from a Dubai real estate project.
Besides physically appearing at events to promote his fraudulent schemes, Mirza also used social media platforms to lure victims.
Crypto Jerk of all trades?
Despite dabbling in a crypto scam, Mirza gives no suggestion on his social media profiles that he has ever participated in a cryptocurrency or technology venture. He also does not mention his purported real estate background.
On Instagram, for instance, Mirza only identifies himself as an entrepreneur, investor, mentor, influencer/content creator, food blogger, philanthropist effectively avoid specifically mentioning real estate or cryptocurrency. The internet never forgets, however and there are several videos showing him promoting the Habibi Coin cryptocurrency and real estate projects, all at the same time.
This article was edited by Samburaj Das.
Subscribe to the newsletter news
We hate SPAM and promise to keep your email address safe