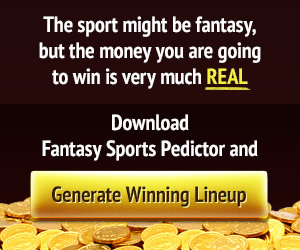 crypto news
Crypto Infamous Crypto Analyst Gets Mocked After Charging $2,400 per Hour
It's not every day that you see people reveal how much they make per hour on social media. It's even more unusual for someone to post their hourly rate to the tune of thousands of dollars. Yesterday, we witnessed an atypical spectacle when crypto trader Tone Vays charged someone $2,400 or 0.3 BTC for an…
Crypto
It's not every day that you see people reveal how much they make per hour on social media. It's even more unusual for someone to post their hourly rate to the tune of thousands of dollars.
Yesterday, we witnessed an atypical spectacle when crypto trader Tone Vays charged someone $2,400 or 0.3 BTC for an hour of his time. The widely-followed analyst shared on Twitter a screenshot of a conversation he had with someone on LinkedIn. In a tweet, Vays name-dropped Bill Gates and Elon Musk while slyly distancing himself from the tech magnates.
The hourly rate appeared not only ludicrous but also insensitive as the amount is exponentially higher than what many people make in a month. As a result, Twitter users had a field day ridiculing the trader.
Crypto Crypto Analyst: You Made the Entire Crypto Twitter Community 'Think You're a Helmet'
They say that there's no such thing as bad publicity but Tone Vays' tweet is proving to be an exception to the rule. DonAlt, a trader with over 120,000 followers, reacted to the tweet and wrote,
I'm not sure if this was a good PR move by making the entirety of CT talk about you or a bad PR move by making the entirety of CT think you're a helmet.
Samsara111221 was also not impressed by Tone Vays' flex. Instead of reacting negatively, the user took it as an opportunity to make fun of the situation by inserting Vays in a list of hourly income of billionaires.
Others thought that Mr. Vays does not have the credentials to charge a hefty sum for consultations. For instance, trader Colo noted that Vays' best calls don't usually involve crypto trades.
Colo's tweet was followed by a retweet from Samsara111221 illustrating how Vays was an epic fail after calling the death of Ethereum.
Real Life. Real News. Real Voices
Help us tell more of the stories that matter
Become a founding member
This is just one of the many disastrous calls by Vays. Recently, the crypto trader flipped bullish on bitcoin when it was trading above $13,000. That did not work out so well.
Crypto Twitter User: 'Douchiest Comment of the Year Award Goes to Tone Vays'
In addition to the ludicrous hourly rate, many were not happy with Vays' statement to Google his name before reaching out to him. User Keswa took the liberty to confer to Tone Vays the douchiest comment award of 2019.
User Windforce shares the same sentiment.
AT press time, Tone Vays' tweet has generated close to 400 retweets and over 200 likes. Perhaps, there's really no such thing as bad publicity.
This article was edited by Sam Bourgi.
Last modified (UTC): October 10, 2019 12:59
Subscribe to the newsletter news
We hate SPAM and promise to keep your email address safe